[Originally Published: 12/07/2010]
When it comes time for selecting songs for Cover Wars, I often skip a song because there are just too many covers of it. I Put a Spell on You, a song from 1956 written and recorded by Screamin' Jay Hawkins, is a prime example. So tough choices need to be made, we can't include every version – because let's be honest, who wants to listen to this song 30 times in a row (though, someday I'm going to write the All Along The Watchtower Cover Wars and we are going to include a LOT of them)? So, we're going to cap it at 11 versions, try and make it a diverse sampling – if I didn't include your favorite, feel free to let me know in the comments. On a personal note, I've loved this song since its inclusion on a favorite VHS tape from my childhood titled Baseball Funny Side, or at least I'm pretty sure that's the one.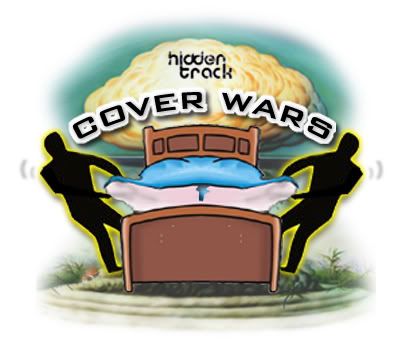 The Contestants:
The Animals recorded this cover on their 1966 album Animalisms. The song just seems built for Eric Burdon. There is a great version of him singing it in 2008 on YouTube but emedding is disabled, so you have to click here to check it out.
While discussing this piece with a friend last night, they put in a request for the version performed by Bette Midler in the 1993 film Hocus Pocus. Well, ask and you shall receive.
Buddy Guy put together quite a lineup of guest musicians for his 2005 album Bring 'Em In including Robert Randolph, John Mayer and Keith Richards. And for this cover, Buddy Guy welcomes fellow guitar legend Carlos Santana.
No video of Buddy Guy playing this tune, but this seems like a good place to embed this clip of Maggot Brain featuring both guitarists:
A pretty well known version, I Put A Spell on you is the first track on the self-titled 1968 album by Creedence Clearwater Revival.
Woodstock looked like fun:
I wish I could send you a link to somewhere where you could buy the Up All Night EP (at least I'm assuming it's an EP) from Evangelicals, but I just can't find it *anywhere*. It is possible it was just a tour EP and never sold online. This version comes to me from my good friend "Indie Dan" and it's a haunting rendition.
Guitarist Jeff Beck brought in Joss Stone to handle lead vocal duties on this cover. The album is from this year and it's called Emotion & Commotion.
The pair performs this song on American Idol with a choir:
Oh heck, we'll put two video clips of Joss Stone here.
Nina Simone's 1965 cover from her album also titled I Put A Spell On You is probably the best known.
Phil Lesh really knows how to put a setlist together. Whether it's just a great story told at a standard Phil & Friends shows or if it's for a big holiday gig, he really goes all out. And Halloween 2007 is no exception as Phil and his lineup, which featured Jackie Greene, Larry Campbell, Steve Molitz, and John Molo, brought out one spooky tune after another. Including, and I did not know this until I was writing this last night, Ghost by Phish. In fact, it comes right out of I Put A Spell On You.
Not a very steady clip, but video of the performance nonetheless:
In a quick response to the 2010 earthquake in Haiti, Shane MacGowan assembled an all-star cast including Nick Cave, Chrissie Hynde and even Johnny Depp to record this cover for charity. Worth noting, Screamin' Jay Hawkins died exactly 10 years before the earthquake in Haiti.
Though not recorded on either of their studio albums, She & Him (which features Zooey Deschanel and M. Ward) frequently covers the song in concert. An impressive vocal performance.
This video is from November of 2008 in Anaheim:
Them first recorded this cover on their 1969 release World of Them and it was later reissued on the compilation Story of Them Featuring Van Morrison.
Checking in on last week's It Makes No Difference Cover Wars, My Morning Jacket has emerged victorious.