Warriooooors…come out and play-ayyyy. And by 'Warriors' I mean 'Commenters,' but Commenters would be a ridiculously shitty name for a hardcore street gang, even if they had the coolest jackets and/or get-up on the block.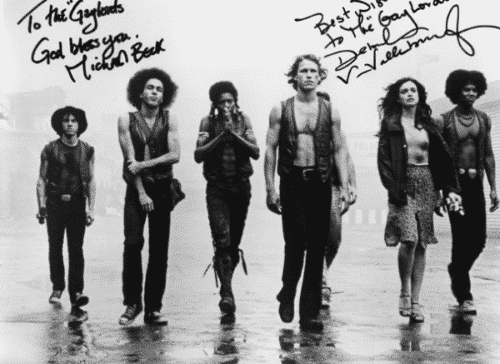 Seriously, though, we didn't see a noticeable decline in readership yesterday, but someone must've turned down the volume. Where'd everyone go? Is it that hard to read a Vegoose recap and make a snarky comment or relay a funny tale from the grounds? Nobody wanted to take a shot at some easy-as-pie Back Door Slam jokes? Hey, let's get some chatter out of you Billy Ripken fuckfaces today.
So here's a post that's guaranteed to generate no comments whatsoever, a gratuitous romp through the Live Music Archive that will keep your dirty ears busy for a little while. We'll start out with some drop-dead deep funk from the now 10-year-old Afroskull, move into more jamband territory with the young and talented Heavy Pets, hit up the afrobeat funk tip with the old Antibalas standbys, check in with the Midwest and a talented group called The Maji, and we'll wrap that gavel up with a little ditty + cover from Scarecrow Collection.
Find anything worthwhile on the Live Music Archive lately? Share with the class.