Today, we're introducing another new sporadic feature around here called Hidden Track: At The Barbecue. This is a chance to get a little loose with the Dead Guy Ales, suck down a variety of tube steaks, and shoot the shit with the gang.
Basically, this is an opportunity for the various HT contributors to talk about the germane on goings in the music world or just chat about who likes what.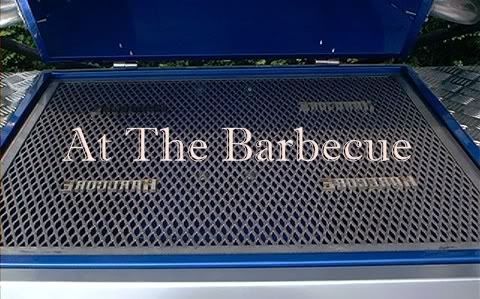 So, for this first barbecue, we thought we'd kick it off with a little icebreaker: What was your very first favorite song?
Big Papi: For somebody who grew up in the '80s, a very first favorite song can easily be Eye of the Tiger or Jump. However, the choices are broad, so favorite song needs to be expanded to the first song that you memorized all the lyrics to, which in my case would be The Beastie Boys' Paul Revere. Perhaps nothing rolled off the tongue of a pre-puberty fifth grader better than repeating the lines:
The sheriff's after me for what I did to his daughter
I did it like this, I did it like that I did it with a wiffleball bat
So I'm on the run the cop's got my gun
And right about now it's time to have some fun
The King Adrock that is my name
And I know the fly spot where they got the champagne.
Read on to see what your favorite HT'ers got down to as young 'ens…
Saxilla: The first song I remember really WANTING to hear on the radio (back in the days of listening to the radio) was Paul McCartney's Band on the Run. I have a very fond memory of being in the back of my parents' car and hearing it come on the radio. Band On The Run was just the coolest thing my young ears had ever heard. That epic opening, culminating with the "crash" and then out of nowhere the song kicks in. I still love Band on the Run, and it always makes me think of that day and being in the "way back" of my Dad's Chevy Citation hatchback.
Some Dude: Let's set the scene: it's 1984, I'm eight years old and the recipient of a brand new Fisher-Price record player – I can still remember tan and brown plastic. So what album would any hip eight year-old would want spinning on his hi-fi? Well, none other then the sophomore effort by one Alfred Matthew Yankovic, that's Weird Al to all you folks not in the know, called In 3-D.
The song that I fell in love with, and that I undoubtedly identify as my first favorite, was none other than the hit single off the album – Eat It. Yes, my first favorite song was indeed a song parody. I'm not really sure about how, when, and why (probably because it was the height of Michael Jackson-mania); but I was mildly obsessed with it. Plus, the fact that the album came with 3-D glasses had me sold. Part of me wishes that I could have fessed up to something cooler, but hey I guess in some odd way I was digging something that wasn't the mainstream – well at least that's how I'll spin it now anyway.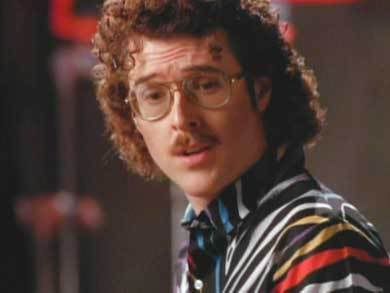 Wardy: With an older brother in the house, you get pretty used to regular beatings, awkward family photos and hand-me-down clothes. But you also get an earlier taste of rock 'n roll compared to your 'only child' friends and god forbid, friends with a gaggle of older sisters. In '79/80, when I was an energetic kid in knee-patched wranglers and velour striped turtlenecks, my brother was hitting his early teens and blasting his new vinyl copies of Pink Floyd's epic The Wall, and AC/DC's timeless Back in Black.
Songs about rebellion and hating teachers and misguided authority figures were the perfect gateway into a life eventually devoted to music discovery. Though nothing blew me away like the title-track to Bob Seger's #1 album released that year, Against The Wind. Yes, my melodrama began at a very early age, as the lyrics of an upward struggle, love lost, loneliness and reflections on a lifetime full of pain were not exactly aligned with my barely seven year existence in a sheltered suburban cul-de-sac. But I played that vinyl 45 on my plastic phonograph as loud as that crappy static-filled mono-speaker would go and wallowed in self-pity. Ahhh, to be young again….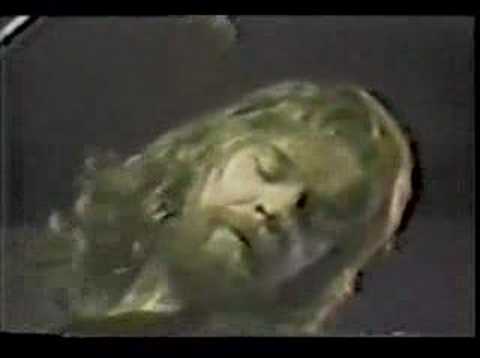 Eliot Glazer: My very first favorite song was How Sweet It Is (To Be Loved By You) as covered by James Taylor. I was raised in a moderately hippie household where Carole King, James Taylor and Carly Simon were in constant rotation. My dad did his best to squeeze in some Zappa and classic jazz, but I was a very nervous child, so easy listening was my only way to go. Luckily for my reputation, my record collection has amassed almost as much Miles Davis and Oscar Peterson as James Taylor albums (all of which continue to sound the same, although I'm totally cool with it).
Rupert: Unlike Wardy's good fortune of having an older brother, I grew up under the influence of a big sis. If I wasn't subjected to being forced into redial duty on the phone in hopes of hitting the request line for a Material Girl on the local radio station, I was assisting in composing fan letters to Michael J. Fox. Thus, you can understand that when Back to the Future came out, it pretty much blew my mind. I thought that Marty McFly was cooler than David Lee Roth and Michael Jackson combined.
The result of this fascination was an undeniable love for the soundtrack's hit tune from the one and only Huey Lewis and the News: the Power of Love. The obsession was strong. We are talking about sitting in the car waiting to hear it on camping trips, making my dad haul me behind the car on a skateboard, and waiting by the boom box with my fingers simultaneously glued to play and record buttons. While it's easy to look back and laugh at old ways, the Power of Love has stood the test of time. Because to this day, I still love that song.
Scotty: When I was four, my dad took me to Nichols' department store to buy my first record player. He wanted to get me a Sesame Street LP, but I had a different idea. I proceeded to tear apart the singles section looking for a copy of Joey Scarbury's Believe It or Not. The theme from TV's The Greatest American Hero had been stuck in my head for a while, and I finally wanted to own my own copy. My dad regretted letting me buy that 45, because I spent the next three weeks playing it over and over again.
So, we showed you ours, let's see some of yours…