Priorities change, families have needs and jobs burn energy, so when you can still call your live music diet healthy – that definition's up to you, friend-o – you're privileged. As you get older, live music performance becomes no less indispensible. It's just that you just gotta pick your spots better, right? Or try to, at least?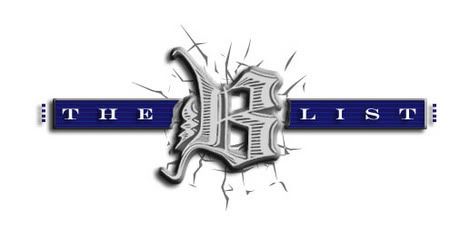 Here are 15 shows that, for me, stood out from the past twelve months.
1. Another One For Woody, Roseland (NYC), Nov. 22
Benefit shows with pre-determined guests and anticipated, formulated "wow" moments have a way of disappointing. But the best ones – and Another One for Woody was among the two or three best I've ever seen – meet expectations and then transcend them through a winning combination of warmth, surprise, thoroughness and dazzling performance.
AOFW had all of that, and then some. You had predictable emotional pushbuttons (Savannah Woody singing on Soulshine) and expected collaborations (I Shall Be Released? Yep. Simple Man? Of course.) But you also had heartfelt stories, had-to-be-there grace notes, blistering jams and a crowd that was totally into it and kept the energy up for nearly six hours. The North Mississippi Allstars duo and Mule were fun, but whoever lit a fire under the Allmans is to be commended; the band was at its strongest since the fabled 2009 Beacon run, blazing through its set and keeping it that way straight through a Whipping Post for the ages. Somewhere, Woody was smilin'.
READ ON for more of Chad's Fine 15 – Best Shows of 2010…
2. Drive By Truckers with Lucero, House of Blues (Boston), April 2
One of those shows for which the phrase "off the chain" is laughably quaint; I can still smell the sweat and beer. I'm sure we'd have to have a good long argument about the Truckers' place in the vanguard of American rock bands, but if they're going to keep playing shows like these after so much evolution, well, guess what? Argument over. Loved the ace Lucero in the opening set, too.
3. Black Joe Lewis & the Honeybears, Bowery Ballroom (NYC), Feb. 25
Black Joe? He's going to kick your ass good. His is a punk band with a soul problem. He doesn't let up. Neither do they. They blew out the Bowery with sizzling horns, sucker-punch guitar, all the hoohs and haahs you could ever need, and raw power to spare. The type of show you're officially at a loss for missing, because it was just such a visceral, wham-bam experience.
4. Dark Star Orchestra, Best Buy Theater (NYC), Oct. 2
I'll go ahead and say it: I get more nourishment from DSO than I do any current band containing a surviving member of the Grateful Dead. John Kadlecik was a big loss – and he's doing fine work in Furthur – but Jeff Mattson's taken hold of Dark Star Orchestra with grace, professionalism and relentless intensity. At this show – a tour closer with not a single slow moment – they were on, on, on: molten jamming, princely segues, and adventurous song selection adding up to maybe the best DSO show I've ever seen.
5. Gov't Mule, Beacon Theater (NYC), Dec. 31
Took me a few days to really process this one: a long, randomly explosive, disjointedly paced, exceptionally thorough night of the Mule, kicking off with a panorama of classic Mule tunes from the past decade and a half, shifting into fan-voted covers, including a monster Achilles Last Stand, and closing up with a series of guest-laden, acid-jazz jam sessions, each no shorter than 15 minutes. It was Gov't Mule as box of chocolates: moments to savor, predictable and not, and almost always tasty.
6. Come, T.T. the Bear's Place (Cambridge, MA), Sept. 26
Come, you ask? Only one of the gnarliest, darkest, most cathartic bands Boston ever produced, with its original members briefly reunited on the home court before they played Matador Records' 21st anniversary show in Las Vegas. No wonder Kurt Cobain was an avowed fan; at their nastiest, Come make Nirvana sound sweet and gentle. For two sets of back-catalog goodness at T.T. the Bear's, they burned the place down, at times slowly, through singer Thalia Zedek's scabrously soulful rasp, and at times furiously, with Chris Brokaw igniting a slide guitar inferno. The greatest reunion show you didn't attend.
7. The Black Crowes, Best Buy Theater (NYC), Nov. 6
If it's really the end – I say give it five years – Chris, Rich, Steve and Co. made it tasty, satisfying and memorable, with the Crowes collectively playing at as triumphant and locked-in a level as they have in ages. Between the proud rockers and psychedelic jams at this show, and another at Boston's House of Blues two weeks earlier, I got my fix. An all-Stones encore – a feat later repeated at the band's tour finale in San Francisco – was especially fun.
8. Karl Denson's Tiny Universe/Maceo Parker, The Met (Pawtucket, RI), Nov. 18
Time away from the Tiny Universe rejuvenated both Karl Denson and the band. They're as funky and frothy as ever, but I don't remember them this fierce: a band willing to get asses shaking, yes, but also pummel an audience good with hot, spicy improvisation and whipcrack transitions. Plus, coupling KDTU with royalty – Maceo's band is insistent and reliable, and the man himself still such a commanding player and presence – was an idea whose time had definitely come. The only disappointment? No sit-ins in either set.
9. Hot Tuna & Friends, Beacon Theater (NYC), Dec. 3
So jammy and so wonderfully unhurried: that was the three hours and two sets' worth of celebration for the 70th birthday of one Jorma Kaukonen. Hot Tuna shows can feel a little too by-the-book comfortable sometimes, but the parade of guests on this first night of the Jorma celebration – from Happy Traum, John Hammond, Larry Campbell and Bruce Hornsby to Chris Smither, Byron House, Bill Kirchen and Warren Haynes – kept the Beacon humming. Many amazing moments, but no one played with as much resonance as the birthday boy himself, crafting artful solos that were both cerebral and heartfelt.
10. Drive By Truckers, Brooklyn Bowl (NYC), Dec. 30
Chad, you're giving the Truckers a second spot on your fine 15? Overkill, dude! Well, no, I don't think so. Truckers at the Bowl felt a little like a warm-up gig, but you don't argue with such a compelling setlist, the fun the band was clearly having, the intimacy of the gig, or a three-song sit in from Patterson Hood's papa David on bass, deep in the pocket from the first string he plucked.
11. Stockholm Syndrome, Brooklyn Bowl (NYC), Sept. 13
A little bit Panic, a little bit San Francisco psychedelia, a lot Jerry Joseph: so rewarding are their shows that sometimes you wish they'd put aside their main bands for just one year and devote themselves wholly to this project. But would that file down the edges? Tame the urgency? Neuter the potent, genre-shifting jamming? Maybe it's for the better that Stockholm Syndrome is occasional: when they play together, Joseph, Dave Schools, Danny Louis, Wally Ingram and Eric McFadden loosen up and have at it with no-pressure abandon.
12. Garage A Trois / Dead Kenny Gs, Maxwell's (Hoboken, NJ), July 8
I previously described these two bands as surfing the big waves far out at the edges of fusion, and that's the metaphor I'm sticking with. So exhaustingly musical, especially for how messy and unfocused it could sound given the proclivities of its various members. Skerik, Marco, Stanton and Mike all have other commitments, obviously, but Garage A Trois, for my money, presents some of their most rewarding work, both individually and collectively.
13. Soulive, Brooklyn Bowl (NYC), March 10
And like that, a new tradition is born: 10 nights of Soulive-led adventure at Hidden Track's favorite NYC venue, with Kraz and the Brothers Evans as interesting as they've been since the early days. They're never too far from their next NYC show, but really, when's the last time we had a proper Soulive residency? This night was the best of the three Bowlive gigs I saw, with another set of Brothers – name o' Burbridge – raising the funk and soul quotient that much higher, and Talib Kweli doing a late-inning walk-on.
14. Jason Isbell & the 400 Unit, Middle East (Cambridge, MA), Oct. 22
On a good night, former Drive By Trucker Jason Isbell's band rivals that of his former employers. His Truckers songs were some of the band's best, and he mixes those with the frayed-edge R&B and folk-rock he's favored on the 400 Unit's two albums. Half the crowd left the Middle East following the ebullient, but overrated Langhorne Slim, leaving Isbell and a sparer-than-usual version of his band to play to a one-quarter-full house. No matter: they killed. An hour and change of skillet-hot selections and painful narratives – including a passionate cover of Sittin On the Dock of the Bay – pushed a lot of emotional buttons.
15. Beach Fossils, Woven Bones, The Beets, Bruar Falls (NYC) 7/1
Hipsters unite: The throttling, cartoony Beets, the coursing, clattering Woven Bones with their Velvets/Cramps/slow-burn Jesus & Mary Chain thing set for stun, and the prettier, but still-jangly Beach Fossils, who love their guitars (mostly) blurry and their tunes (usually) upbeat and sound (occasionally) like REM. All three played better shows in New York in 2010, but not together.
ALSO, IN NO PARTICULAR ORDER:
A top-notch Camper Van Beethoven/Cracker doubleheader (1/17 Cambridge, MA), the chewy, moe.-headlined WHY Benefit (1/22 Roseland), most any New York London Souls gig this year (2/2, 6/24 and 12/5 specifically), the Allmans uptown (3/18 second set was the heater), Thom Yorke and his tripped-out, tricked-out Atoms for Peach (4/5 Roseland), the underrated Blues & Lasers (5/8, Brooklyn), the quirky, ebullient Phosphorescent (5/11 Brooklyn), the return of Apollo Sunshine (5/19), Jenny Scheinman and Nels Cline blowing up genre boundaries as Mischief and Mayhem (7/14 Village Vanguard), Furthur, Kimock's Crazy Engine and Caravan of Thieves at the Vibes (7/30 Bridgeport, CT), Mule and Jackie in the Park (8/11) and the return, however brief, of the Mendoza Line's Tim Bracy on a stacked bill with Bird of Youth and Caravan of Thieves (8/31 Living Room).
From later in the year, I have to mention El Ten Eleven (9/18), the justifiably hyped Best Coast (9/30 Brooklyn), a night of laid-back-yet-authoritative jammy goodness with Jeff Mattson, Rob Barraco, Jason Crosby and Joe Chirco (10/11 Teaneck, NJ), a just-plain-fun My Morning Jacket taping for Letterman (10/12), actor Jeff Daniels doing his impressively witty, Steve Goodman-style folk thing (10/21, Cambridge, MA), the always-improving, always-inventive Delta Spirit (11/23, Webster Hall), a monster psychedelic trip with Jimmy Herring and friends (11/15 Highline), a most welcome discovery of the Mallett Brothers Band (11/27 National Underground), and a no-holds-barred acid-jazz summit with John Medeski, David "Fuze" Fiucyznski, Rudresh Mahanthappa, Skoota Warner and David Ginyard (12/12 Iridium, late set).
Good year. Here's to the new one.