Entries in the 'Cream' category
Written by
Scott Bernstein
on 11.02.2007 |
Arcade Fire
,
Battles
,
Cream
,
Decemberists
,
Led Zeppelin
,
Leftovers
,
Pearl Jam
,
Ryan Adams
,
The Duo
,
The Police
,
Ween
This edition of Leftovers reads more like an NFL injury report, but rumors were flying yesterday that Led Zeppelin would cancel their upcoming reunion gig. So we were a bit relieved to see that the show will go on albeit two weeks later than originally planned. Guitarist Jimmy Page fractured his finger last week, leading the band to delay the Ahmet Ertegun tribute until December 10th.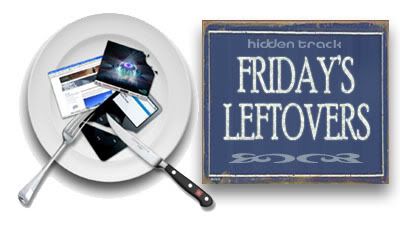 Illness has also befallen an unnamed member of The Decemberists, which have just cancelled their fall tour after only two gigs. Rock bands are gonna start hiring trainers if this keeps up. Alright, so what else is out there today?
Finally, I saw The Police on Halloween, and Andy Summers was nowhere near as impressive on guitar as he was when I saw them in August. Summers needs to be on his game for that band to thrive, so perhaps he should put the photography exhibits and documentaries on hold before Sting loses interest.