Any Major Dude Will Tell You is the third track on the 1974 Steely Dan album Pretzel Logic. Here's a funny excerpt from Blinded by the Lyrics…
"Okay, friends, break out your Steely Dan decoder rings. Starting with the release of their debut album Can't Buy A Thrill back in 1972, no group has trafficked in more oblique, head-scratching, and just plain weird lyrics than Steely Dan. Case in point: Have you ever seen a squonk's tears?, an enigmatic line from "Any Major Dude Will Tell You" off the Pretzel Logic LP.'

What on earth is a squonk? As they used to say on the old Laugh-In television show, "Look that up in your Funk & Wagnalls!" Actually, don't both bother, because the word squonk is not found in any dictionary.

It turns out that squonk is a piece of jabberwocky, a completely made-up word referring to a mysterious animal, that due to its abject homeliness, spends most of its time crying. Credit for coining squonk goes to William T. Cox, who introduced the word in his oddly named book Fearsom Critters of the Lumberwoods, with a Few Desert and Mountain Beasts. To quote from Mr. Cox's volume: "The squonk is of a very retiring disposition, generally traveling about at twilight and dusk. Because of its misfitting skin, which is covered with warts and moles, it is always unhappy; in fact, it is said, by people who are best able to judge, to be the most morbid of beasts."

Two years after Steely Dan introduced listeners to the mythical squonk in "Any Major Dude Will Tell You", Genesis included the song "Squonk" on their A Trick of the Tail album, wherein Phil Collins sang: Stop your tears from falling / The trail they leave is very clear for all to see at night.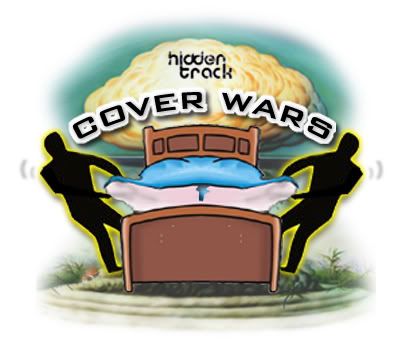 The Contestants:
God Street Wine: The earliest recording on the Live Music Archive of God Street Wine performing this cover dates back to 1990. So when GSW played it last Friday, it was a good 20 years since that night at The Wetlands. Resident GSW expert ScottyB pointed me in the direction of the performance below from 1994. Man, the way they perform the intro makes it sound more like The Grateful Dead than Steely Dan. Source: 9-16-1994
Audio clip: Adobe Flash Player (version 9 or above) is required to play this audio clip. Download the latest version here. You also need to have JavaScript enabled in your browser.
READ ON for the scoop on the rest of this week's contestants…
Joe Jackson: As YouTube commenter MrLapage points out, "The funniest part of this video is the crowd singing along. Shows how blurry the line between Steely Dan and Joe Jackson fan is."
Tim Palmieri: We sing the praises of the solo Tim Palmieri show quite a bit here on Hidden Track, but it is always well deserved. Palmieri uses a little subtle looping of his guitar in this cover, and just look at the rest of the setlist from this show, it's crazy. Source: 2-20-2009
Audio clip: Adobe Flash Player (version 9 or above) is required to play this audio clip. Download the latest version here. You also need to have JavaScript enabled in your browser.
Wilco: There are exactly two recordings of Wilco playing Any Major Dude Will Tell You. The first one embedded below is a studio cut from the soundtrack of Me, Myself & Irene, which features many other Steely Dan covers as well. Wilco performed the song once live back in 1999 and the crowds have been yelling for a repeat performance ever since. The intro is a little shaky and odd with Tweedy singing the opening line a capella before the band limps in, sounds like it may have been a little unplanned, though the band obviously knew the song as they likely had just recorded it for the soundtrack. Source: Me, Myself & Irene [Music From The Motion Picture]
Audio clip: Adobe Flash Player (version 9 or above) is required to play this audio clip. Download the latest version here. You also need to have JavaScript enabled in your browser.
Live Wilco Source: 11-5-1999
Audio clip: Adobe Flash Player (version 9 or above) is required to play this audio clip. Download the latest version here. You also need to have JavaScript enabled in your browser.
Checking in on last week's Foreplay/Long Time Cover Wars, there was quite the battle brewing between the Phish bluegrass and the Phish electric version, but for the time being the former has come out on top. In case you missed it, it was announced last Friday that Boston Red Sox first baseman Kevin Youkilis will be releasing a compilation of tunes for charity and on it will be a rendition of Foreplay/Long Time as performed by Phish. We anxiously await word on if it will be of the bluegrass or electric variety.