In the pantheon of gut wrenching, emotionally charged break up albums none may top the sheer heartbreak found throughout Bob Dylan's 1975 release Blood On The Tracks. The album has been mined for its share of covers over the years, but it's the first time we are actually featuring a track from what is arguably one of Dylan's best LPs.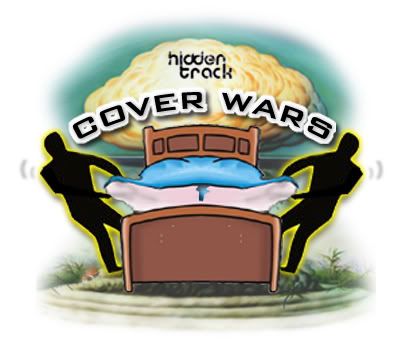 While there may be a few more obvious choices, we're going with the moody album's melancholy closing track, Buckets Of Rain. The tune, which according to Wikipedia has astonishingly only been played live once by Dylan, is as tender as it is devastating with lines such as, "Like your smile, and your fingertips. Like the way that you move your lips, I like the cool way you look at me. Everything about you is bringing me misery."
The Constestants:
Before hitting it big on his own, M. Ward was a member of Beth Orton's touring band. The duo's version finds Orton and Ward trading off on the verses, which was released as the B-side for the digital single of Heart Of Soul, a track that Ward co-wrote with Orton for her 2006 album Comfort Of Strangers
.
Audio clip: Adobe Flash Player (version 9 or above) is required to play this audio clip. Download the latest version here. You also need to have JavaScript enabled in your browser.
READ ON for more covers of Buckets Of Rain from the likes of Neko Case, David Gray, Vic Chesnutt and more…
Redheaded chanteuse Neko Case not surprisingly goes the country route with her cover. This version, which come from her 2007 release Live From Austin, TX, features Case's sublime vocals supported by some great slide-guitar work and simple percussion from her backing band.
Audio clip: Adobe Flash Player (version 9 or above) is required to play this audio clip. Download the latest version here. You also need to have JavaScript enabled in your browser.
Chris Wood is best known for his work as the bass player for avant-jazz-groovers Medeski, Martin & Wood, but in his spare time he plays with his brother Oliver in the aptly named roots-rock band The Wood Brothers, whose bluesy version of the song can be found on their 2008 album Loaded
.
Audio clip: Adobe Flash Player (version 9 or above) is required to play this audio clip. Download the latest version here. You also need to have JavaScript enabled in your browser.
David Gray's version comes from his 2007 digital-only, live covers compilation A Thousand Miles Behind, which is actually a line from Dylan's One To Many Mornings,  that's available exclusively through Gray's official website.
Audio clip: Adobe Flash Player (version 9 or above) is required to play this audio clip. Download the latest version here. You also need to have JavaScript enabled in your browser.
Wow, who knew we'd mention Bette Midler twice not only in the same month, but in the same column! Midler's take, featured on her third studio album, Songs For The New Depression
, strays the furthest from the original with an uptempo version that falls somewhere between a rock song and Broadway show tune and is actually a duet with Mr. Zimmerman himself.
Audio clip: Adobe Flash Player (version 9 or above) is required to play this audio clip. Download the latest version here. You also need to have JavaScript enabled in your browser.
The late, great Vic Chesnutt slowed the song down to beautiful crawl for his version, which appears on the covers heavy soundtrack for the television show Crossing Jordan
.
Audio clip: Adobe Flash Player (version 9 or above) is required to play this audio clip. Download the latest version here. You also need to have JavaScript enabled in your browser.
Finally, Mary Lee's Corvette ambitiously covered Blood On The Tracks in its entirety live back in 2001 at New York's Arlene's Grocery as part of their Classic Albums Nights. The results were released on CD
, according to the liner notes as a result of a huge demand after a copy of the show was sent to among other places, the website Dylan Cover.
Audio clip: Adobe Flash Player (version 9 or above) is required to play this audio clip. Download the latest version here. You also need to have JavaScript enabled in your browser.