Eminence Front is one bad-ass tune on the otherwise forgettable 1982 album from The Who called It's Hard. This song has got it all from the great synth intro to the driving guitar lines to the singalong chorus – the whole package.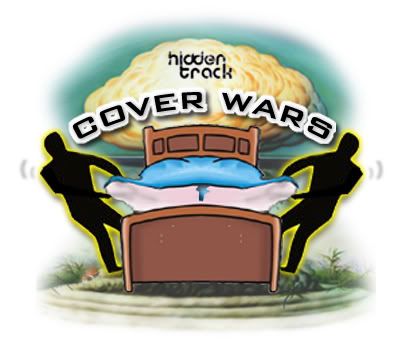 Checking in on last week's contest, Give Us The Money Lebowski has emerged victorious. If you like what you heard, don't forget to check out these guys at Awesometown next weekend in Morrisville, PA.
The Contestants:
Cousin Fungus: This week Cousin Fungus makes their Cover Wars debut. These guys were part of the collection of emerging jambands of the late '90s. The levels on the recording are a little hot, but they do a good job with this one. Friend of Hidden Track Dan D. is responsible for getting this show, and most of the others up on the LMA. Source: 7-2-2000

Audio clip: Adobe Flash Player (version 9 or above) is required to play this audio clip. Download the latest version here. You also need to have JavaScript enabled in your browser.
READ ON for the rest of this week's contestants and to place your vote…
Max Creek: This particular performance has Jeff Pevar joining in alongside Creek's guitarist Scott Murawski. I saw these two duel it out at Camp Creek 2001 late-night in the tent, and it was quite memorable. Source: 9-1-2001
Audio clip: Adobe Flash Player (version 9 or above) is required to play this audio clip. Download the latest version here. You also need to have JavaScript enabled in your browser.
Michael Hedges: Pretty fucking awesome.
New Monsoon: Of all the bands on the Live Music Archive, New Monsoon checks in with the most performances of this tune. New Monsoon also once joined moe. for a full-band collaboration on this song. Source: 9-17-2006
Audio clip: Adobe Flash Player (version 9 or above) is required to play this audio clip. Download the latest version here. You also need to have JavaScript enabled in your browser.
Perpetual Groove: This one is relatively new to the PGroove repertoire, according to a setlist on the LMA it was debuted in July of 2008, the version I have chosen. Though, members of PGroove had previously played it in a lineup called The Ruins. Source: 7-24-2008
Audio clip: Adobe Flash Player (version 9 or above) is required to play this audio clip. Download the latest version here. You also need to have JavaScript enabled in your browser.
Umphrey's McGee: And finally, UM is the latest band to add the cover to their repertoire. Kind of. UM actually had touched on Eminence Front as early as June 2002 – when they played part of the song as a tribute to bassist John Entwhistle who had died the night before, but it was not played in full. This track is faded out as this performance is sandwiched in the middle of UM staple Bridgeless. Source: 3-28-2009
Audio clip: Adobe Flash Player (version 9 or above) is required to play this audio clip. Download the latest version here. You also need to have JavaScript enabled in your browser.
And before we go, this clip here appears to be a produced video made shortly after the release of the album. It's either from a soundcheck or tour rehearsal.