While Femme Fatale, which appears on 1967′s The Velvet Underground & Nico, is written about Edie Sedgwick – feel free to think about your favorite Femme Fatale as you listen to this week's covers. Maybe it's even someone in your life, has anyone written you down as #37 in her book?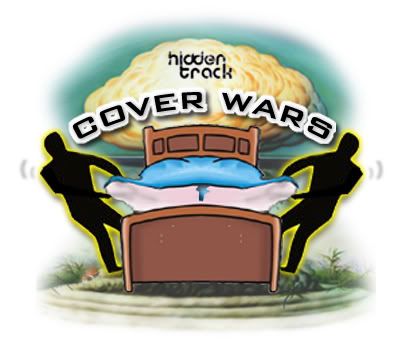 The Contestants:
Beck: Last Summer, Beck announced his Record Club project where he would bring in guest musicians and record entire album covers in one day. The first album they did was The Velvet Underground & Nico. He has since also recorded: Songs of Leonard Cohen, Skip Spence's Oar, and they are currently still posting new tracks from INXS's Kick every Thursday. Source: Record Club
Audio clip: Adobe Flash Player (version 9 or above) is required to play this audio clip. Download the latest version here. You also need to have JavaScript enabled in your browser.
Video of the recording of Record Club:
READ ON for the scoop on the rest of this week's contestants…
Big Star: Though it was recorded in 1974, Big Star's third album would not be released until 1978. This is probably the most famous cover of this tune, not exactly sure what's going on in the chorus – are the girls singing french? Source: Third/Sister Lovers
Audio clip: Adobe Flash Player (version 9 or above) is required to play this audio clip. Download the latest version here. You also need to have JavaScript enabled in your browser.
Big Star's Alex Chilton performs the tune with Yo La Tengo:
Duran Duran: Not only did Duran Duran record this for their 1993 sort of self-titled album, they also produced a music video for it. It was the only cover on the album and I'll say that I enjoyed this rendition a lot more than I thought I was going to. Source: Duran Duran (The Wedding Album)
Audio clip: Adobe Flash Player (version 9 or above) is required to play this audio clip. Download the latest version here. You also need to have JavaScript enabled in your browser.
The Music Video:
R.E.M.: This cover was first released as a B-Side in 1986 and then was also included in the 1987 compilation Dead Letter Office. Don't get freaked out at the lack of response vocals in the first chorus, they do 'em the next time around. Source: Dead Letter Office
Audio clip: Adobe Flash Player (version 9 or above) is required to play this audio clip. Download the latest version here. You also need to have JavaScript enabled in your browser.
Spirits In The Sky: Spirits In The Sky featured Billy Corgan, Dave Navarro and a number of other musicians for their brief touring existence. The audio and video below come from the band's first full show in August of 2009. Source: 8-26-2009
Audio clip: Adobe Flash Player (version 9 or above) is required to play this audio clip. Download the latest version here. You also need to have JavaScript enabled in your browser.
Video from the same show:
Tom Tom Club: Tom Tom Club, which features Tina Weymouth and Chris Frantz from Talking Heads, produced a predictably trippy rendition of this cover on this 1988 studio release. Source: Boom Boom Chi Boom Boom
Audio clip: Adobe Flash Player (version 9 or above) is required to play this audio clip. Download the latest version here. You also need to have JavaScript enabled in your browser.
Checking in on last week's Effigy Cover Wars, it came down to a battle between Gov't Mule and Uncle Tupelo, with Mule ultimately claiming victory.