I'm going to start this week's edition off by quoting a little bit of a 2004 Chuck Klosterman article from Spin Magazine where he makes a list of ten bands that are "accurately rated". You can also find this in his book Chuck Klosterman IV: A Decade of Curious People and Dangerous Ideas.
3. Blue Öyster Cult: The BÖC song everyone pays attention to is the suicide anthem "Don't Fear the Reaper." However, that song is stupid and doesn't use enough cowbell. The BÖC song almost no one pays attention to is the pro-monster plod-athon "Godzilla," and that song is spine- crushingly great. So, in the final analysis, Blue Öyster Cult is accurately rated—by accident. This happens on occasion; look at Scottie Pippen.
Granted, that was written before the days of Guitar Hero and I do believe the song has been made much more popular, at least among the youth, due to that video game sensation. Checking in on last week's Dupree's Diamond Blues edition of Cover Wars, The Waybacks have emerged victorious.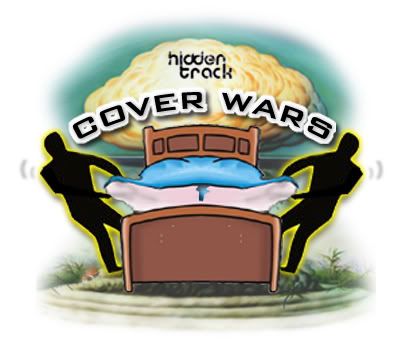 The Contestants:
Give Us The Money Lebowski: Leading off this week we've got out our friends GUTML who will be hosting the second annual Awesometown next month on May 8th and 9th (turns out these guys do roll on Shabbas). The stage schedule was released yesterday, so start planning your course of attack now. Appropriately, this clip is from last year's Awesometown. Be on the lookout for some Karate Kid quotes. Source: 5-10-2008

Audio clip: Adobe Flash Player (version 9 or above) is required to play this audio clip. Download the latest version here. You also need to have JavaScript enabled in your browser.
READ ON for three more entries in this week's Cover Wars…
moe.: Perhaps the relatively low count of jambands that cover this tune is due to the fact that moe. has essentially claimed their territory in regards to Godzilla. Of the roughly 300 tunes moe. has covered, Godzilla is the 2nd most frequent (played 83 times, first played in 1997) closely trailing I Wanna Be Sedated (played 91 times, debuted in 1995). Now, I'm not implying there is some type of summit where all the bands get together and make draft picks in regards to covers (or is there?), but to some degree there's an unwritten rule in place. Source: 6-20-2008
Audio clip: Adobe Flash Player (version 9 or above) is required to play this audio clip. Download the latest version here. You also need to have JavaScript enabled in your browser.
The Smashing Pumpkins: While this particular track is well below the threshold of audio quality you normally hear on Cover Wars, I wanted to include it for the sheer novelty of it. You can actually feel the grunge rock oozing off of this cover as the intro is just as much Smells Like Teen Spirit as it is Godzilla. Interestingly, this concert predates the release of Nirvana's Nevermind by seven months. Click over to the LMA to stream other tracks including an early take on their first hit, Rhinoceros. Source: 2-8-1991
Audio clip: Adobe Flash Player (version 9 or above) is required to play this audio clip. Download the latest version here. You also need to have JavaScript enabled in your browser.
Widespread Panic: WSP used Halloween (as jambands often do) to debut this new cover back in 1997, the same exact day moe. busted out their version of Godzilla. But Panic's version was destined to be a one-time-played, which is too bad 'cause they really destroy this tune. By far the slowest of the four covers this week, and I think slower than the original. Source: 10-31-1997 via Comprehensive Widespread Panic Mix
Audio clip: Adobe Flash Player (version 9 or above) is required to play this audio clip. Download the latest version here. You also need to have JavaScript enabled in your browser.
Before I go, I highly recommend checking out this clip from YouTube of BÖC performing the tune in 1980.