[Originally Published: May 25, 2010]
Leonard Cohen's Hallelujah, off his 1984 album Various Positions, is one of those songs that seems ubiquitous but the original version rarely heard. The song plays out as an epic saga and has a seemingly endless supply of lyrics that never drag on if delivered properly. It's been covered nearly as many times as there are verses. Countless times it's appeared on soundtracks to films and television shows as a poignant backdrop to directors' attempts at tugging on heartstrings. While what follows are each great renditions, I implore you to start with the original done by a maestro and true craftsman of song.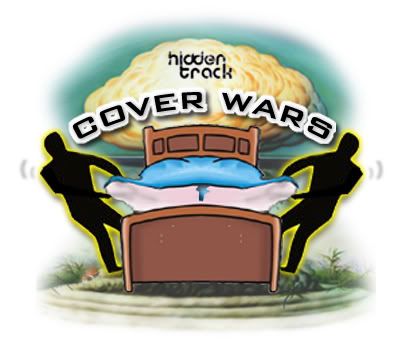 The Contestants:
Jeff Buckley: Buckley's hauntingly dramatic version from his 1994 debut Grace is the best known cover of Hallelujah. It's one of the best known covers of any song ever. Many people who love the Buckley version have no idea Cohen was the originator – I know I've met more than a few.
Audio clip: Adobe Flash Player (version 9 or above) is required to play this audio clip. Download the latest version here. You also need to have JavaScript enabled in your browser.
READ ON for the scoop on the rest of this week's contestants…
Damien Rice: Cohen was inducted into the Rock & Roll Hall of Fame in June 2008. Lou Reed presented Cohen to the Hall and the sad bastard (I kid, I kid) Damien Rice performed the song.
John Cale: Another Velvet Underground connection comes in the form of the 1994 John Cale cover released on the 1991 Cohen tribute album I'm Your Fan.
Audio clip: Adobe Flash Player (version 9 or above) is required to play this audio clip. Download the latest version here. You also need to have JavaScript enabled in your browser.
Rufus Wainwright: Wainwright's version appears on the soundtrack to the 2001 film Shrek. He also performed the song with his sister in the film about Cohen – Leonard Cohen: I'm Your Man. Embedded below is the I'm Your Man rendition.
Audio clip: Adobe Flash Player (version 9 or above) is required to play this audio clip. Download the latest version here. You also need to have JavaScript enabled in your browser.
k.d. Lang: Lang put her take on the song on her 2004 album Hymns of the Hymns of the 49th Parallel.
Audio clip: Adobe Flash Player (version 9 or above) is required to play this audio clip. Download the latest version here. You also need to have JavaScript enabled in your browser.
Justin Timberlake & Matt Morris: The Hope for Haiti Now earthquake victims' benefit concert in January featured a stellar line up of Cover War worthy performances. Justin Timberlake and Matt Morris accompanied by Charlie Sexton on guitar delivered another moving rendition of the tune.
Lee DeWyze: Despite Cohen's call for a moratorium on covers, the song has become a favorite of sorts on American Idol, being performed last year by Jason Castro and twice this year by Tim Urban and finalist Lee DeWyze. DeWyze's version, complete with a choir of backup singers and angelic lighting, no doubt helped propel him into tonight's final.
Checking in on last week's Femme Fatale Cover Wars, Beck has emerged victorious.