The subject matter of this week's selection is something I think a lot of our readers can relate to. On the surface, this tune – a selection off The Beatles 1966 album Revolver, could innocently be about the feeling of being woken up too early in the morning…Then again, it could be about drugs. And as my friend Dan likes to say, "If you think it might be about drugs, it's probably about drugs."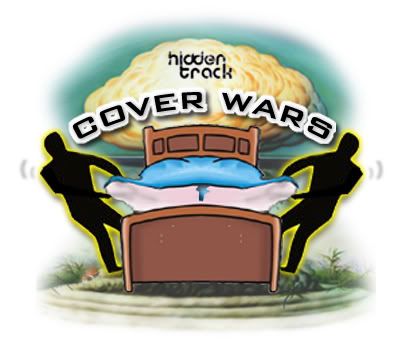 While dissecting the lyrics, I found it humorous how polite the narrator of the song is in reference to being woken up early, specifically the number of times he says, "Please". I'm not sure if I know anyone who would be this polite given the circumstances.
In a famous 1966 interview that John Lennon did with Maureen Cleave, she said of John,
He can sleep almost indefinitely, is probably the laziest person in England. 'Physically lazy,' he said. 'I don't mind writing or reading or watching or speaking, but sex is the only physical thing I can be bothered with any more'.
So, the song is at least to some degree, autobiographical.
The Contestants:
Bathory: This is likely the most International edition of Cover Wars to date. Bathory, for those of you don't know about them (like me yesterday), is a Swedish band often credited as creating the first "Black Metal" album. Source: In Memory Of Quorthon Vol III
Audio clip: Adobe Flash Player (version 9 or above) is required to play this audio clip. Download the latest version here. You also need to have JavaScript enabled in your browser.
READ ON for the rest of this week's diverse Cover Wars contestants…
Jeff Tweedy: Wilco's Jeff Tweedy delivers our only solo performance this week. It's a subdued and slightly abridged version, but a great listen. Tweedy is no stranger to the song's subject matter, having dealt with: depression, panic attacks, and painkiller addiction in his life. It would be another six years after this performance before Jeff would check himself into rehab. Source: 11-12-1998 via Owl & Bear Compilation
Audio clip: Adobe Flash Player (version 9 or above) is required to play this audio clip. Download the latest version here. You also need to have JavaScript enabled in your browser.
Ryan Montbleau Band: RMB had an early afternoon time slot at the 2007 Gathering Of The Vibes and very appropriately debuted this cover to a crowd full of foggy-eyed concertgoers. As he always does, Ryan lends a bit of gospel flavor to the performance. Source: 8-11-2007
Audio clip: Adobe Flash Player (version 9 or above) is required to play this audio clip. Download the latest version here. You also need to have JavaScript enabled in your browser.
Stereophonics with Oasis: Man we've got the All-English-All-Stars in this video: Kelly Jones from the Stereophonics, Oasis, and be on the lookout for cameos from Kate Moss AND Ronnie Wood of The Rolling Stones. Jones is no stranger to The Beatles covers as his band did a great version of Don't Let Me Down as well.
Straylight Run: Amidst all these Scandanavians and Brits, we've got Straylight Run keeping it real for all the Indie Rockers coming out of New York State. This band was formed by two former members of Taking Back Sunday. Source: 3 Track EP
Audio clip: Adobe Flash Player (version 9 or above) is required to play this audio clip. Download the latest version here. You also need to have JavaScript enabled in your browser.
Suggs: We've got Suggs in the house representing the British Ska band contingent (Suggs is the frontman of the popular band Madness). Source: Lone Ranger
Audio clip: Adobe Flash Player (version 9 or above) is required to play this audio clip. Download the latest version here. You also need to have JavaScript enabled in your browser.
Vince Welnick: Vince has a very nice piano intro to this rendition. Very good overall, this clip is from August 2005 – less than a year before he would take his own life.
The Vines: This Australian band contributed this uptempo version for the I Am Sam Soundtrack – which was exclusively cover versions of Beatles tunes. The outro they tack on is very grunge. Source: I Am Sam
Audio clip: Adobe Flash Player (version 9 or above) is required to play this audio clip. Download the latest version here. You also need to have JavaScript enabled in your browser.
Yonder Mountain String Band: If you like this, check out the full show for a great take on another Beatles classic – And Your Bird Can Sing. Source: 4-17-2004
Audio clip: Adobe Flash Player (version 9 or above) is required to play this audio clip. Download the latest version here. You also need to have JavaScript enabled in your browser.
Checking in on last week's, two week's ago, three week's ago (sorry!!!) This Must Be The Place (Naive Melody) Cover Wars, Perpetual Groove has emerged as the clear winner. They even had time to play the song live in between the original publication and today's vote-counting.