Originally Published February 3rd, 2009
I'm sure your first thought when you got the news that Phish played Killing In The Name at their July 4th tour closer was, "Hey, didn't they do that for Cover Wars?" – Well – you're right we did, back in February of '09. A lot has changed in the last 17 months, including the audio playlists we used to use don't work anymore thanks to the death of IMEEM. I've been meaning to go back through our old editions & fix the audio, & well – this is as good a start as any. There will be no voting this week, we've closed the poll as the Disco Biscuits won fair & square the first time around and even made it pretty far in the first annual March Madness Cover Wars Madness if you recall.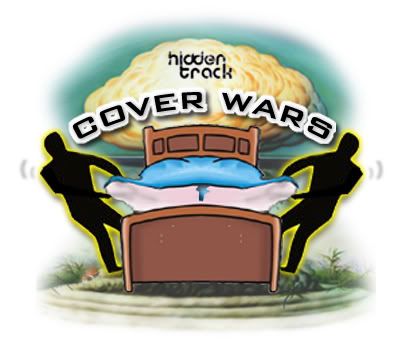 This track is from Rage Against The Machine's 1992 debut self-titled album. The album topped out at #45 on The Billboard Top 200 in 1994. With this week's artists covering the tune, it's hard to determine if the bands are going for a legitimate angry performance or are going for a more satirical approach. Well, in some cases it's clearer than others. Regardless of the intent, it's always a crowd-pleaser.
The Contestants:
Audioslave: Since three of the four members that recorded the original version are in this group, I have decided not to include Audioslave as an available choice in the voting, 'cause that just wouldn't be fair. But check below for an Audioslave performance from the Quart Festival in 2005. For those that might not know, that's Chris Cornell of Soundgarden on lead vocals.
READ ON after the jump for the scoop on this week's competitors…
Biffy Clyro: Our first acoustic peformance this week comes from this Scottish rock band. This is pretty funny actually, while the band doesn't sing the "Fuck you" outro, the crowd certainly does!
The Disco Biscuits: The Disco Biscuits get a lot of shit for their vocal abilities, but Jon "The Barber" Gutwillig can yell with the best of them. I also noted that fact in the Nirvana Cover Wars when we saw The Biscuits deliver a great take on Lithium. I've included the long outro jam because it was the beginning of a fantastic set of music. If you like this, you need to check out their second set from Starscape 2008 where Killing In The Name is a theme for the second set. Source: 1-17-2009
Audio clip: Adobe Flash Player (version 9 or above) is required to play this audio clip. Download the latest version here. You also need to have JavaScript enabled in your browser.
Video from 6-5-2008 in Buffalo:
Guster: Judging by the tapes on the Live Music Archive, it looks like Guster rocked this playful arrangement a few times in the mid '90s before resurrecting it at this private show in 2000. Pretty hilarious, after they are done with the song, there is some banter about how nobody should ever request the songs they are playing again, and they will be at the mercy of whoever is taping the show. WHOOPS! I especially like the signature Guster harmonies on the "Fuck you I won't do what you tell me", it shows these guys have a sense of humor about their niche of pop music. Source: 7-2-2000
Audio clip: Adobe Flash Player (version 9 or above) is required to play this audio clip. Download the latest version here. You also need to have JavaScript enabled in your browser.
La Maison Tellier: I had never heard of this band before poking around for a few additional renditions to include this week, it's nothing stellar but I wanted to include another obscure band to offset the jambands.
Lotus: Lotus does a mostly instrumental rendition here, have a listen to hear what I'm talking about. Source: 4-5-2008
Audio clip: Adobe Flash Player (version 9 or above) is required to play this audio clip. Download the latest version here. You also need to have JavaScript enabled in your browser.
Perpetual Groove: While I've never seen them do this cover, I have seen PGroove play Bulls On Parade a couple of times and it's always thoroughly entertaining. Source: 2-15-2008
Audio clip: Adobe Flash Player (version 9 or above) is required to play this audio clip. Download the latest version here. You also need to have JavaScript enabled in your browser.
A short clip from Jamcruise 6:
Phish: In the middle of the narration filled fan favorite Harpua, Phish debuted their cover of this cover with drummer Jon Fishman on vocals. Thanks to @trey_talks for the full transcription. Here's an excerpt,
And on this particular day, he's sitting in his apartment and he's listening to his stereo and he's listening to some music from one of his favorite, all-time favorite bands. He's in there crankin' it..And it actually happens to be one of the only other bands, other than Phish, that won't bullshit you and will tell you the truth you know, in their songs. And he's uh he's crankin' it, he's rockin' out, & it sounds somethin' like this.
Source: 7-4-2010
Audio clip: Adobe Flash Player (version 9 or above) is required to play this audio clip. Download the latest version here. You also need to have JavaScript enabled in your browser.
Tea Leaf Green: Unlike The Biscuits (who stretch out their performance with an outro jam), TLG has managed to make an eight minute version of this song with the addition of a jam section in the middle. Source: 1-9-2004
Audio clip: Adobe Flash Player (version 9 or above) is required to play this audio clip. Download the latest version here. You also need to have JavaScript enabled in your browser.
Woodstock Live:
PinkPop 1993: