[Originally Published: 9/14/2010] It's been a while since I selected a Led Zeppelin song for Cover Wars, over a year actually. Though always a popular song on the radio, Ramble On was not played in full live by Led Zeppelin until 2007, 38 years after the release of Led Zeppelin II.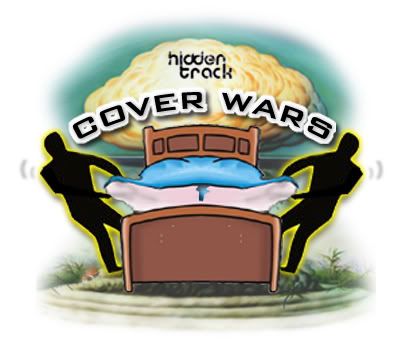 The Contestants:
Bustle In Your Hedgerow, which features Marco Benevento and Joe Russo of The Duo with Scott Metzger of RANA and Dave Dreiwitz of Ween delivers an instrumental rendition to lead us off for this weeks edition.
Source: 7-31-2005
Audio clip: Adobe Flash Player (version 9 or above) is required to play this audio clip. Download the latest version here. You also need to have JavaScript enabled in your browser.
Bustle Video from Brooklyn Bowl last year:
READ ON for the scoop on the rest of this week's contestants…
I have always gotten a kick out of Dread Zeppelin's winning combination of an Elvis Impersonator and a reggae band. Source: It's Not Unusual
Great White won the Going to California Cover Wars, and for good reason – their 1999 album, from which this track is taken, is incredible. Source: Great Zeppelin – A Tribute to Led Zeppelin (Great White)
Audio clip: Adobe Flash Player (version 9 or above) is required to play this audio clip. Download the latest version here. You also need to have JavaScript enabled in your browser.
Phish debuted this cover at Alpine Valley in the Summer of 1998. As most Phish fans know, there has been one other performance ever and it was the following week at Vernon Downs where the band paired Ramble On with their own Slave To The Traffic Light to close the first set. There are some killer Ramble On Teases in the Slave jam. Source: 8-1-1998
Audio clip: Adobe Flash Player (version 9 or above) is required to play this audio clip. Download the latest version here. You also need to have JavaScript enabled in your browser.
String Cheese Incident debuted their cover at the Hammerstein Ballroom in 2000 and it stayed in rotation for the following seven years of the bands career. Source: 10-27-2000
Audio clip: Adobe Flash Player (version 9 or above) is required to play this audio clip. Download the latest version here. You also need to have JavaScript enabled in your browser.
Live SCI from Horning's Hideout:
It is an unconfirmed rumor that producer Brendan O'Brien, "only agreed to produce the band's second album Drops Of Jupiter after hearing Train's cover version of Ramble On". Sounds like it could be true though.
Some live Train:
Checking in on last week's Quinn The Eskimo (The Mighty Quinn) Cover Wars, Phish rallied from an early deficit to narrowly beat out The Grateful Dead.