While the world celebrates the 40th Anniversary of Apollo 11, I made the best selection I could to fit the vibe and that is a track off of the Grateful Dead's 1989 release Built To Last titled Standing On The Moon.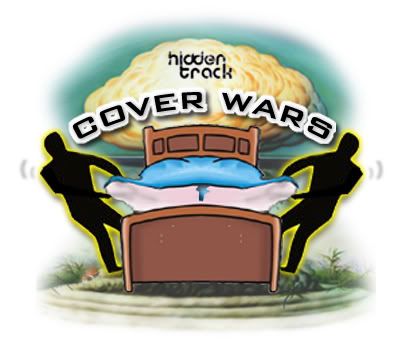 Many in the Grateful Dead community have hypothesized that the outro lyrics, "A lovely view of heaven but I'd rather be with you" indicated a feeling from Jerry that while he appreciated the band's success and fans, a part of him wanted to just be out in the crowd with everyone else. Makes sense.
The Contestants:
Big Frog: You may recognize this band from their spot opening for Phish back in 2000 during their Japan tour. The ever-elusive Phish opening act spot. Source: 8-1-2007
Audio clip: Adobe Flash Player (version 9 or above) is required to play this audio clip. Download the latest version here. You also need to have JavaScript enabled in your browser.
READ ON for the rest of this week's Cover Wars contestants…
Bruce Hornsby & Trey Anastasio: This video comes from the 2005 Comes A Time tribute to Jerry Garcia at the Greek Theater in Berkeley, CA. Hornsby also has performed this song both solo and with his band The Noisemakers.
Kate Gaffney: Philadelphia's Kate Gaffney makes her Cover Wars debut with this very nice interpretation from a recording captured last month. Source: 6-23-2009
Audio clip: Adobe Flash Player (version 9 or above) is required to play this audio clip. Download the latest version here. You also need to have JavaScript enabled in your browser.
Keller Williams: I remember seeing Keller perform this right around the time of the recording, and I was impressed with the tasteful way he reproduced this great song. Source: 11-17-2001
Audio clip: Adobe Flash Player (version 9 or above) is required to play this audio clip. Download the latest version here. You also need to have JavaScript enabled in your browser.
Mr. Blotto: CW regulars Mr. Blotto show up with a nice rendition that mixes electric and acoustic guitar. It seems to me the band intentionally performs the song in the style of the late 1980′s with the keyboard synth and the tone of the electric guitar. They pull it off. Source: 10-24-2003
Audio clip: Adobe Flash Player (version 9 or above) is required to play this audio clip. Download the latest version here. You also need to have JavaScript enabled in your browser.
Ratdog: This video comes off a JamCam DVD and features a nice snippet of an interview where Bob Weir talks about Jerry and then a full-length clip of Standing On The Moon from 8-6-2005 plays.
Phil Lesh & Friends: Warren Haynes does a great job singing lead on this recording that featured my favorite lineup of Phil Lesh & Friends (Warren, Jimmy Herring & Rob Barraco). Amazing recording too. Source: 12-3-2005
Audio clip: Adobe Flash Player (version 9 or above) is required to play this audio clip. Download the latest version here. You also need to have JavaScript enabled in your browser.
Vince Welnick: Someone, I'm not sure if it's Vince, quips into the mic at the start of this clip that they are, "not wasted". Whatever you say guys. Source: 12-6-2002
Audio clip: Adobe Flash Player (version 9 or above) is required to play this audio clip. Download the latest version here. You also need to have JavaScript enabled in your browser.
To keep things even, we're not going to include Ratdog or Phil Lesh & Friends in the voting. We will however include the likes of Hornsby & Welnick. Checking in on the You Can't Always Get What You Want Cover Wars, Max Creek is easily declared the winner.