Sweet Virginia is the sixth track off the 1972 Rolling Stones Album Exile On Main St. On the studio cut, Mick Jagger is backed by Keith Richards, Clydie King, Vanetta Fields, Dr. John, Shirley Goodman and Tammi Lynn on vocals. Thanks to Keno's Rolling Stones Website for all that info.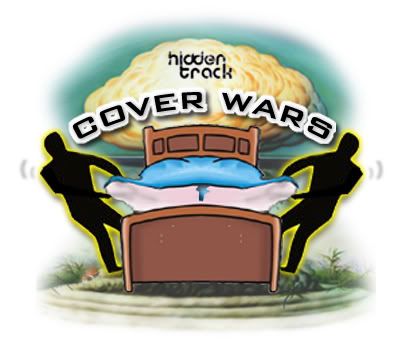 Allow me to quote a bit of James Hector's, The Complete Guide to the Music of the Rolling Stones…
The nearest the Stones ever got to a round-the-campfire song, through Baden-Powell probably wouldn't have appreciate the refrain. "Got to scrape the shit right off your shoes" suggested that the song may have been an obscure slant on the old standard 'Walking Blues', but the blues (& the reds & the greens, for that matter) referred to the song were in tablet form. If one Stones' song was written by Keith and Gram Parsons up in the Blue Ridge Mountains, 'Sweet Virginia' must have been it.
The Contestants:
Camper Van Beethoven: Leading off this week we've got this cover from Camper Van Beethoven during their first incarnation as a band. Camper Van Beethoven disappeared for the majority of the 1990′s only to reappear in 1999 and have been touring and recording sporadically ever since. Source: 11-12-1989
Audio clip: Adobe Flash Player (version 9 or above) is required to play this audio clip. Download the latest version here. You also need to have JavaScript enabled in your browser.
READ ON for the scoop on the rest of this week's contestants…
Counting Crows & Augustana: The Counting Crows, Michael Franti & Spearhead, and Augustana have been touring the country together performing one long set with a rotating cast of musicians onstage. I believe this version features members of Counting Crows & Augustana but no Spearhead folks, but I could be wrong. Source: 8-28-2009
Audio clip: Adobe Flash Player (version 9 or above) is required to play this audio clip. Download the latest version here. You also need to have JavaScript enabled in your browser.
Derek Trucks Band: This cover was brought to the stage during DTB's NYE 2006 run, the same run of shows that was featured when we looked at covers of Will It Go Round In Circles. Source: 12-28-2006
Audio clip: Adobe Flash Player (version 9 or above) is required to play this audio clip. Download the latest version here. You also need to have JavaScript enabled in your browser.
Phish: Sweet Virginia opened this 1999 show in New Orleans, Phish's first show in the city since their appearance at Jazzfest in 1996 – and they haven't been back since. Not exactly a coincidence that both this week's and last week's Cover Wars are selections off of albums that are still in the running for performance at Festival 8. Here's a question for those that were at the show: why does the crowd let out an audible yelp as the band starts to wrap up the song? Seems like something must have happened…lights, someone on stage, anyone know what that's all about? Source: 9-26-1999
Audio clip: Adobe Flash Player (version 9 or above) is required to play this audio clip. Download the latest version here. You also need to have JavaScript enabled in your browser.
String Cheese Incident: Todd Park Mohr of Big Head Todd & The Monsters joined SCI for a couple of tunes, including this one, at this show at the Fox Theater in Boulder, Colorado. Covers of Eric Clapton's Forever Man and The Beatles Taxman (performed instrumentally) were also debuted at this show. Source: 6-11-2001
Audio clip: Adobe Flash Player (version 9 or above) is required to play this audio clip. Download the latest version here. You also need to have JavaScript enabled in your browser.
Checking in on last week's Life On Mars? Cover Wars, Phish has emerged victorious with 50% of the vote. All seven contestants received votes (love it when that happens) and The Bad Plus and Seu Jorge share second place honors.