Everybody Wants To Rule The World was a chart-topping single off the 1985 Tears For Fears album Songs From The Big Chair.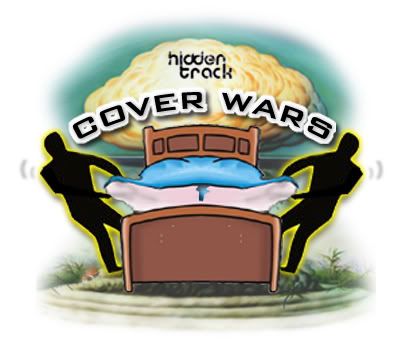 According to Roland Orzabal, Everybody Wants To Rule The World was written and recorded in two weeks and was the last cut to make the album. Good thing they got it in there.
The Contestants:
The Bad Plus: The Bad Plus show up a lot on Cover Wars, often leading off (because we use alphabetical order) and easing us in with instrumental renditions. This is the second song to be included in a Cover Wars from their 2007 album Prog (see also Life On Mars Cover Wars) Source: Prog
Audio clip: Adobe Flash Player (version 9 or above) is required to play this audio clip. Download the latest version here. You also need to have JavaScript enabled in your browser.
READ ON for the scoop on the rest of this week's contestants…
Benevento/Russo Duo: Another instrumental take here, this one they dedicate to The Slip's Brad Barr. Speaking of which, you can find another great rendition of this song on the LMA that in addition to The Duo, features Andrew Barr & Marc Friedman from The Slip. Source: 7-4-2003
Audio clip: Adobe Flash Player (version 9 or above) is required to play this audio clip. Download the latest version here. You also need to have JavaScript enabled in your browser.
Brothers Past: Most of the covers are pretty to-the-point this week, thankfully we have Brothers Past to extend their take to the 10-minute mark before dropping into their next song. A nice recording of these guys. Source: 3-31-2005
Audio clip: Adobe Flash Player (version 9 or above) is required to play this audio clip. Download the latest version here. You also need to have JavaScript enabled in your browser.
Clare & The Reasons: This terrific ensemble landed on my radar when they opened for Vic Chesnutt last month. They're a great group to catch live and also be sure to give their new album Arrow a listen.
JamisonParker: This Alternative Rock Duo contributed this track to a nifty little compilation caled Punk Goes 80′s. Funny, their cover actually sounds a bit Indie. Source: Punk Goes 80′s – Compilation
Audio clip: Adobe Flash Player (version 9 or above) is required to play this audio clip. Download the latest version here. You also need to have JavaScript enabled in your browser.
Patti Smith: Patti Smith returns to Cover Wars, last being featured in the Boy In The Bubble version, which also comes off this studio release of covers. Source: Twelve
Audio clip: Adobe Flash Player (version 9 or above) is required to play this audio clip. Download the latest version here. You also need to have JavaScript enabled in your browser.
Rane: Connecticut's finest Progressive Pop Rock band hasn't been playing out much this year but they do have one gig coming up November 28th in Manchester, CT. They will also be releasing a new studio effort in the Spring of 2010. Lead singer Alan Veniscofsky is a great fit for this cover. Source: 7-21-2006
Audio clip: Adobe Flash Player (version 9 or above) is required to play this audio clip. Download the latest version here. You also need to have JavaScript enabled in your browser.
Checking in on last week's Lenny (Stevie Ray Vaughan) Cover Wars, The Bridge has overtaken Umphrey's McGee and currently sits on top with just under 50% of the vote.