In the most exciting baseball/music collaboration since MTV's Rock n' Jock, Hidden Track is kicking off our preview of the 2007 Major League Baseball season today. Over the first six months of our existence we have stayed completely focused on music. But Ace and I are just such big baseball fans that we wanted to tie our two passions together in an interesting way.
We have talked to a number of your favorite musicians about their love for America's Pastime, and over the next few weeks we will bring you their thoughts on the upcoming season. And at the All-Star break and at the end of the season we will check back with these guys to see how things have turned out.
Today we start with an essay on being a Pirate fan by Umphrey's McGee bassist Ryan Stasik. Stasik grew up as a diehard Pirate and Steeler fan in Pittsburgh. Here's Ryan's take on his beloved and dreadful Bucs prospects for 2007…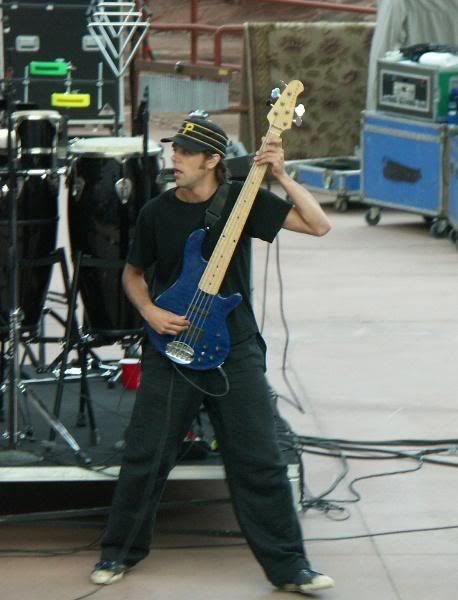 Where to begin is the question when you have witnessed every season go under .500 since the days of Bonds (beat it), Bonilla, and my hero Andy Van Slyke in 1992. Well, let's start with hope since we finished the second half of the '06 season over .500 and out of the cellar in the NL Central by a game to the Cubs. What a day it is to brag about your team being better than the Cubs!
Here we are again ready for a new season and living in Chicago I am able to breathe that hope in the air for those dreadfully cursed Cubs and their fans, yet I am a realist and know both our teams will blow it! The Pirates by playing like a high school team bountiful of errors and mental mistakes, and the Cubs by injuries and long lasting slumps.
Read on for Ryan's full preview of the Pirates upcoming season…
I am excited to watch our best players Freddy Sanchez and Jason Bay become consistent scorers and defensive players. We exchanged our closer Mike Gonzalez for first baseman Adam LaRoche (32 HR, 90 RBI, .561 SLG), who I hope has a great season and melds well into the world of the black and gold. Jack Wilson is a good shortstop and decent hitter, but I have problems with second baseman Jose Castillo. I think he sucks quite frankly and would rather see Jose Bautista take third base while Freddy Sanchez gets action at second.
The outfield is strong with all-star Jason Bay and a talented Xavier Nady. Not much arm strength out there, but we are the Pirates and we take what we can get. Chris Duffy will get the start in center and he has the speed to steal over 50 bases this season in the leadoff spot.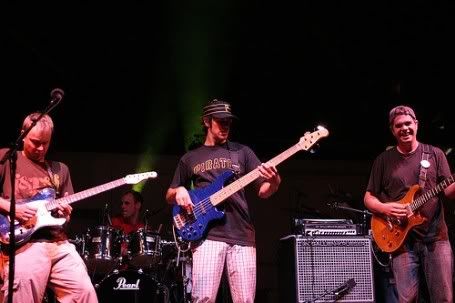 Photo by Matt Ziegler
Pitching?!? Oh no! Well, we will need big seasons out of our so-called star Zach Duke, as well as Ian Snell, Tom Gorzelanny, and Paul Maholm. Not much to say in the pitching department except cross your fingers and pray for a lot of defense.
Overall the offense looks all right, Brad Eldred is a nice addition but what I really care about is finishing higher than the Cubs. Lets go Bucs!!! Who knows maybe this year we can finish over .500? Doubt it. But I know one thing for sure: I will be at Wrigley wearing my Roberto Clemente jersey and ol' Kent Tekulve hat cheering on the Bucs to beat the Cubs during there visit here in May.