Written by
HT Staff
on 01.14.2008 |
Fishman
,
Franti
,
Galactic
,
Grace Potter
,
Greyboy Allstars
,
Jam Cruise
,
moe.
,
New Monsoon
,
PGroove
,
Photos
,
Sharon Jones
,
Soulive
,
Toots and The Maytals
,
Warren Haynes
Take a bunch of rabid music fans, throw them on a luxury cruiseliner, sail 'em out to the jurisdiction-less "international waters" and pack the boat with about 30 bands and individual musicians — now I don't usually recommend beating yourself about the face, neck, chest, breast and head, but if you can't have fun on that five-day excursion, you might as well begin knocking yourself unconscious.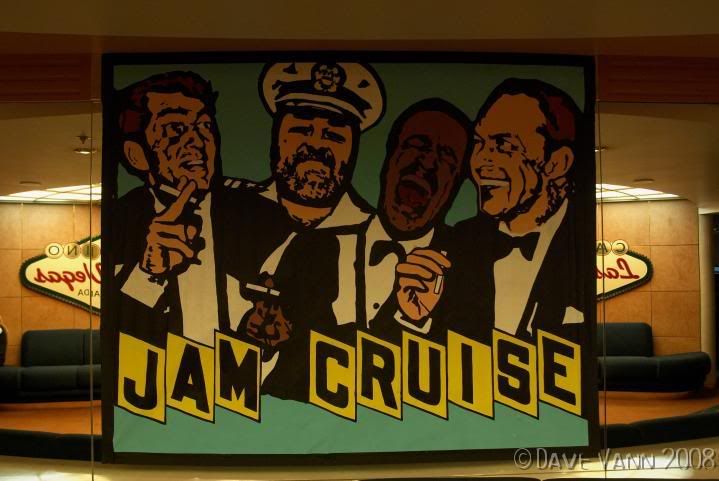 And such is Jam Cruise, the weeklong vacation-slash-concert now in its sixth year. The MSC Lirica departed from Ft. Lauderdale on January 4th and docked in Honduras and Cozumel along the way; and, in between, the boat played host to countless concerts, sit-ins, super-jams and seafaring spunions. The artist list featured notables like Warren Haynes and moe.'s Al Schnier, Sharon Jones & the Dap-Kings, the Funky Meters and Toots & the Maytals, Galactic and Soulive, Perpetual Groove and New Monsoon, Michael Franti & Spearhead, Karl Denson, Robert Walter, Steve Kimock, Grace Potter & the Nocturnals, Lotus and more.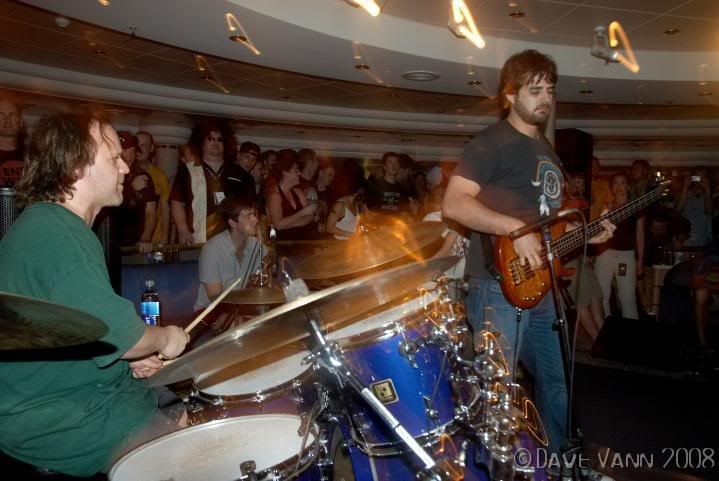 Oh, and hey, that guy in the green shirt at the kit looks familiar. I doubt anyone chatted up Jon Fishman (of the Johnny B. Fishman Jazz Ensemble, I'm told) at the pool that week. So take a trip with us as we look back at Jam Cruise 6, told through the photographic stylings of the gifted and talented Dave Vann. Read on after the jump for a full gallery, as well as videos and downloads from the boat…
Jam Cruise lobby:
Soulive Sail Away Party: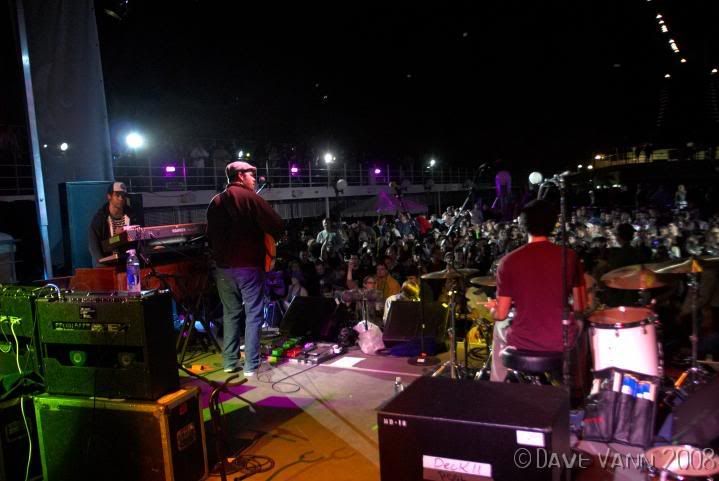 Warren Haynes and Grace Potter followed up a performance of the Everyone Orchestra by teaming up for an acoustic version of Fleetwood Mac's Gold Dust Woman — by all accounts, this kicked quite a bit of ass:
The man who never fails to explain how he and he alone invented reggae music, and we wouldn't be surprised to hear him explain how he invented the concept of a lido deck, mini-golf and the ocean, ladies and gentlemen, Toots & The Maytals: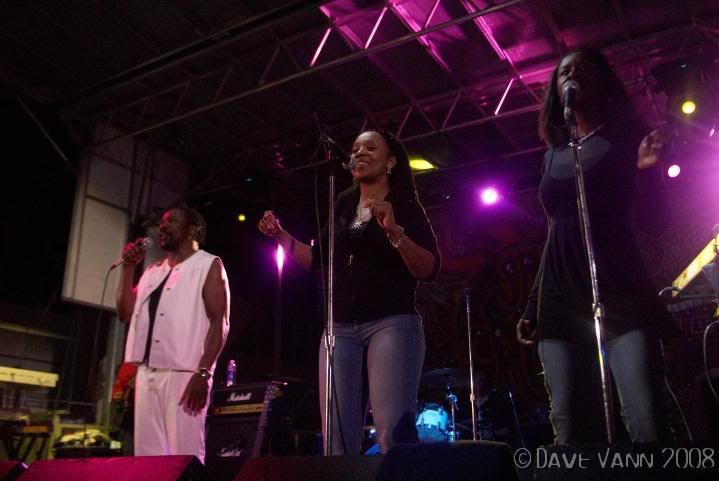 The greatest cover band in the history of cover bands made it onto the boat — and Dark Star Orchestra played that first night with Lisa as Donna: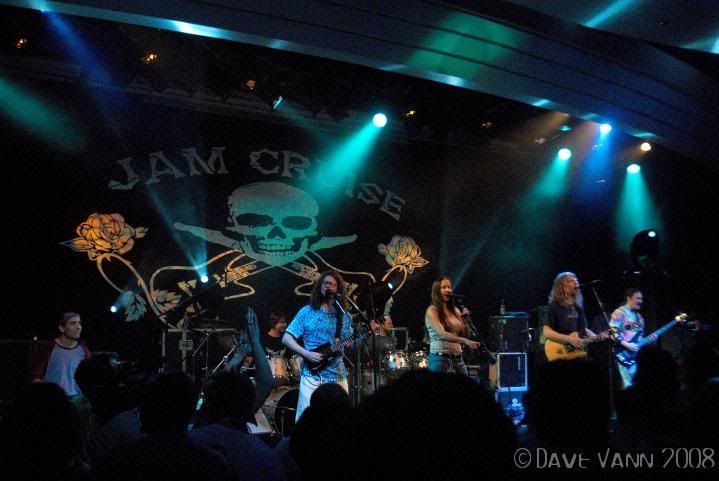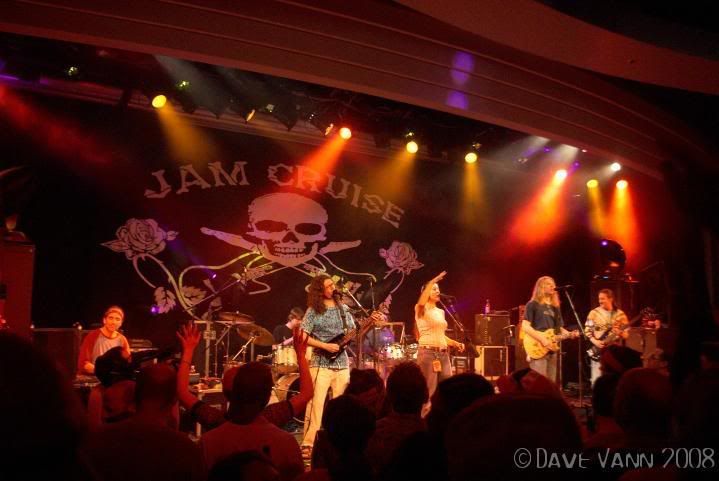 Toubab Krewe batted leadoff on Day Two, playing a fine set on the Pool Deck: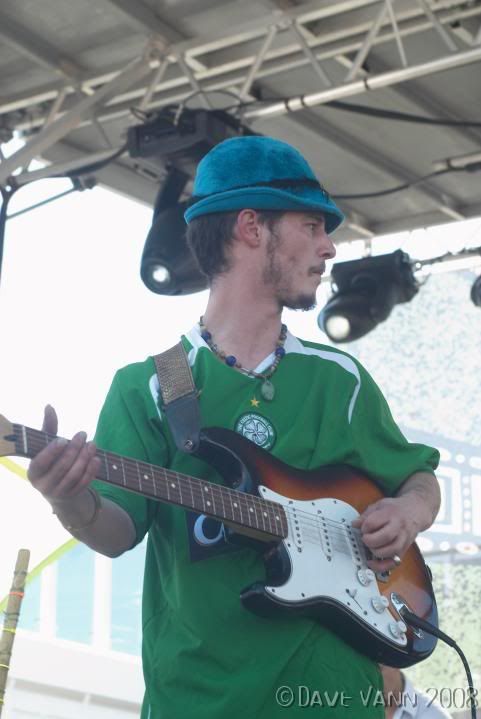 Bo Carper from New Monsoon and Dan Lebowitz of ALO: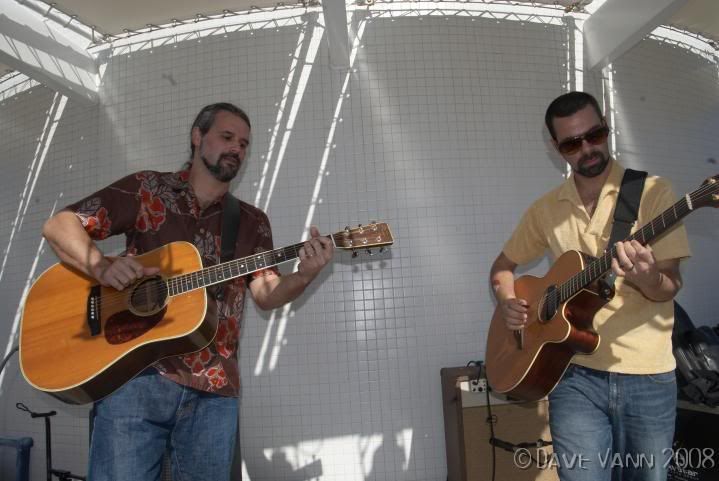 If I could hang out with anyone, anywhere on that boat, it'd be a game of shuffleboard with Sharon Jones — that'd be quite the afternoon. Here, Ms. Jones can be seen makin' the boat shake with her patented brand of struttin' and cluckin':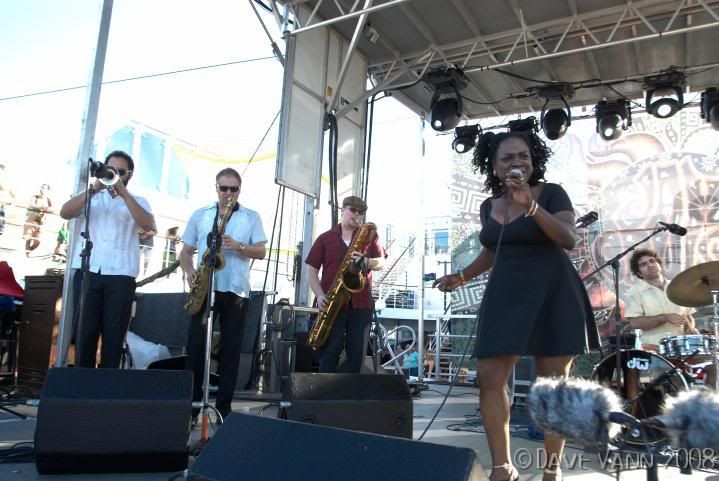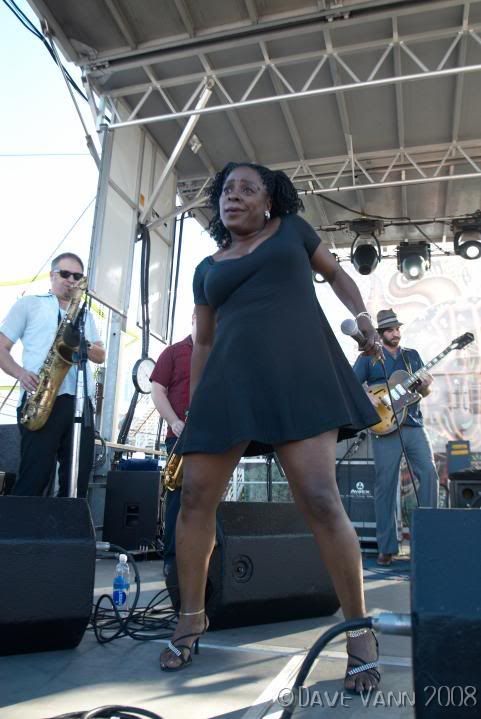 And now check out some videos of Ms. Jones & The Dap-Kings: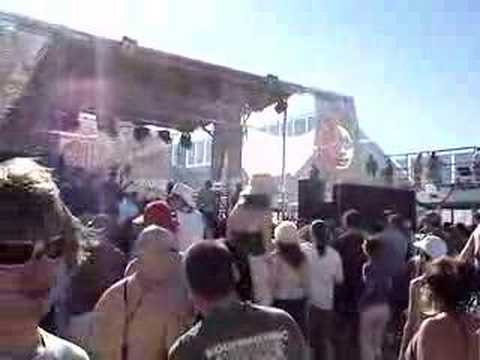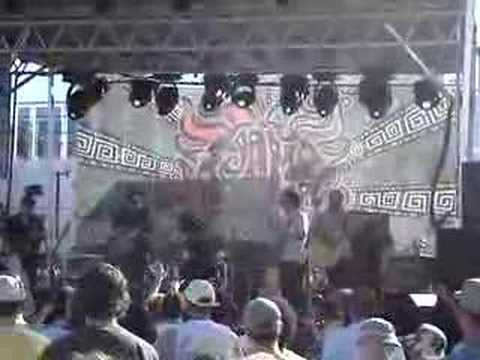 Yonder Mountain String Band on the Pool Deck: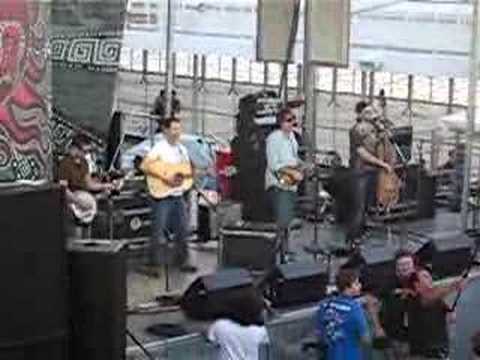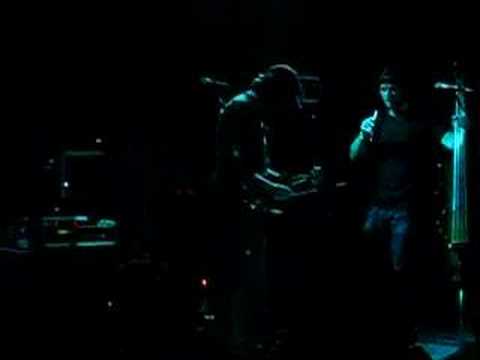 YMSB with Jeff Coffin: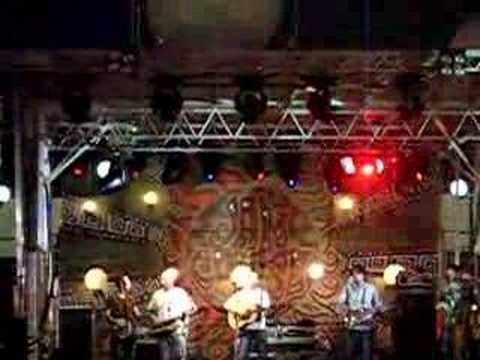 Despite some lineup turnover throughout the past couple decades, the Funky Meters are still going strong: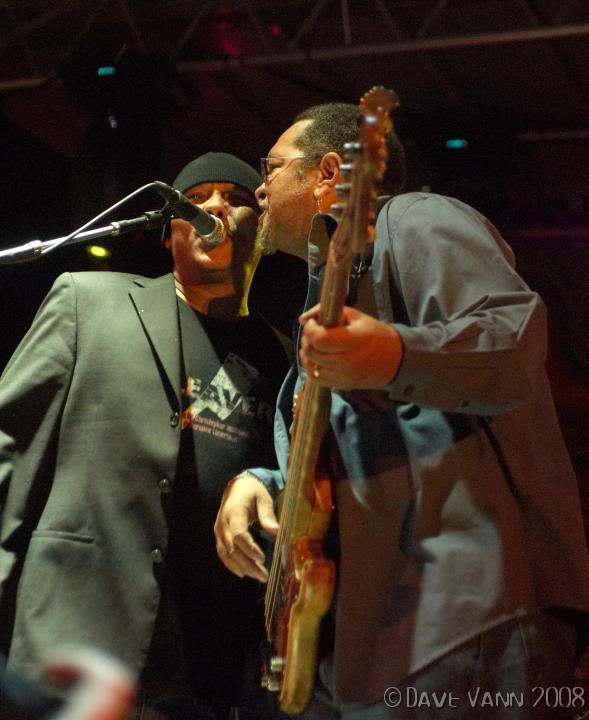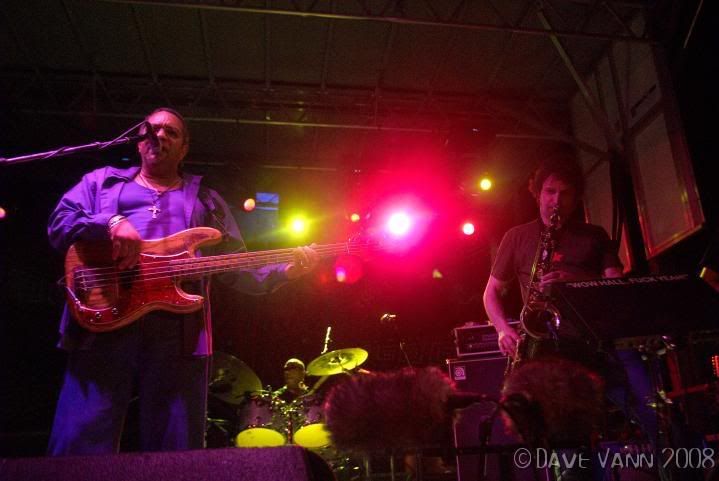 Not to be out-souled, Warren Haynes also played a set that evening before sitting in with New Monsoon: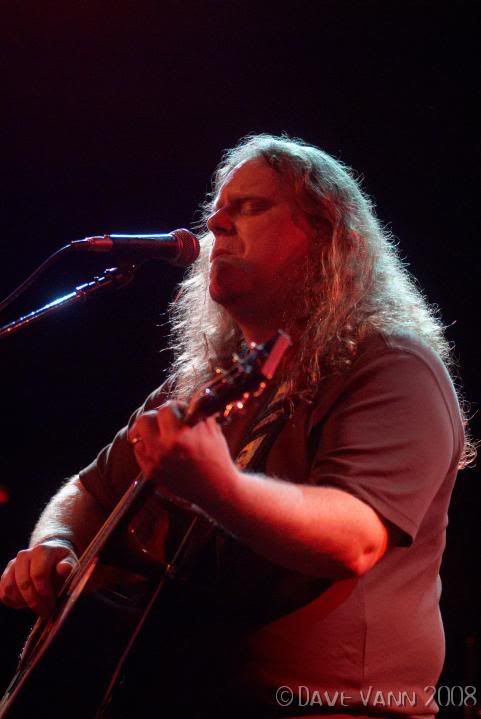 That second evening also featured Soulive in the Broadway Theater, and the trio brought up Karl Denson, Jeff Coffin and Skerik as part of its illustrious team of horns, as well as George Porter at one point: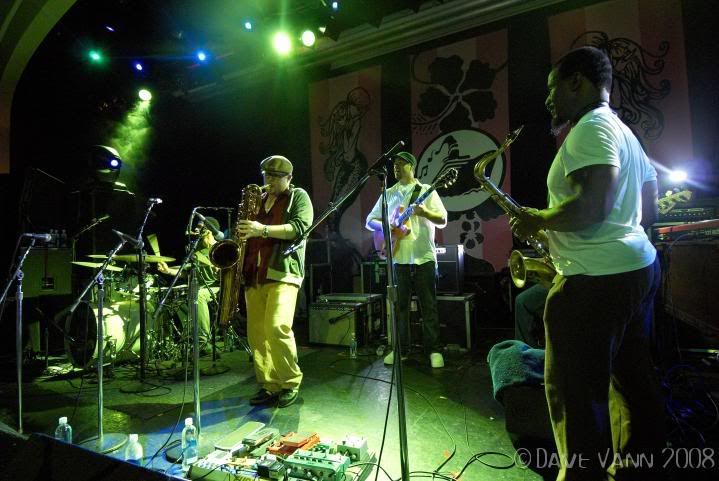 Toots & the Maytals hosted the Day Three Sail Away Party:
Day Three's SuperJam included members of the Funky Meters, New Monsoon, Al from moe., Fishman, Robert Walter, Mike D, Brock from P Groove: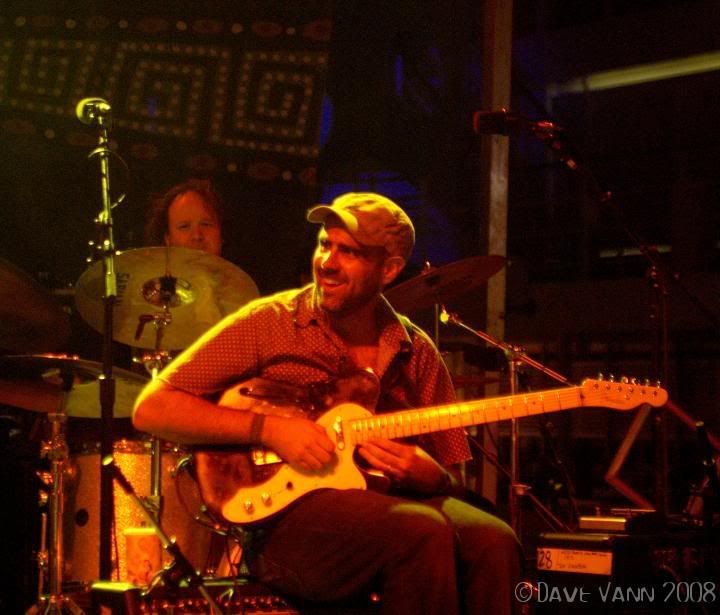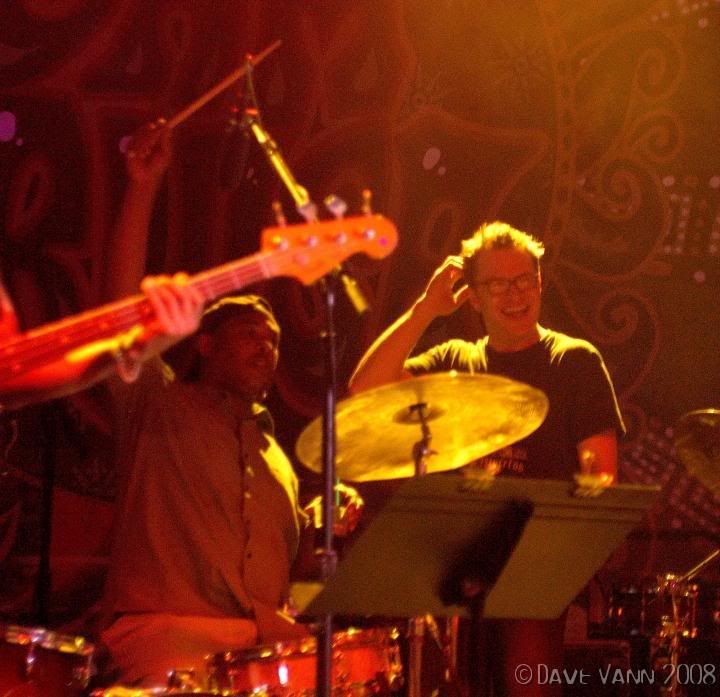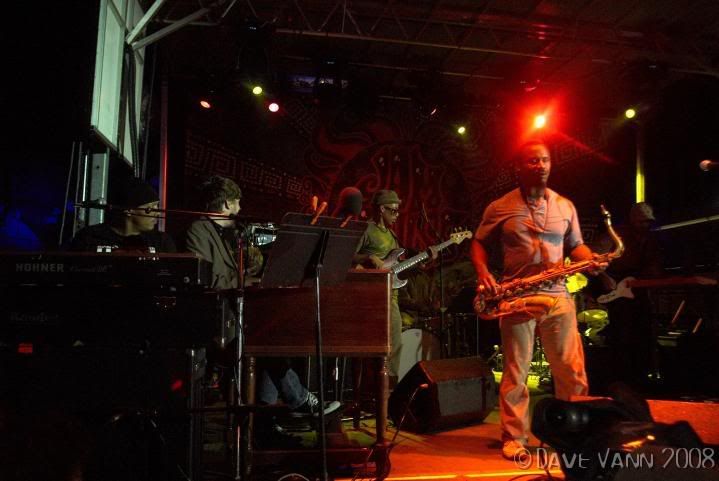 Give it up for Grace Potter & the Nocturnals:
Off to the Lyrica Lounge for Skerik, Mike D and George Porter (and I think I see a little Jeff Coffin in there as well):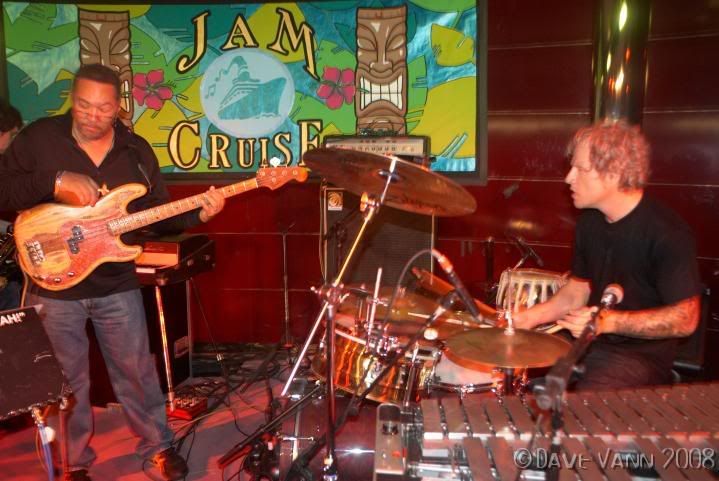 Late night Jam Room with Kimock, Fishman, Skerik, Adam from P-Groove – according to our sources, this went 'til 6AM, and the only message we got was "SICK!! Weekapaug jam with Fishman":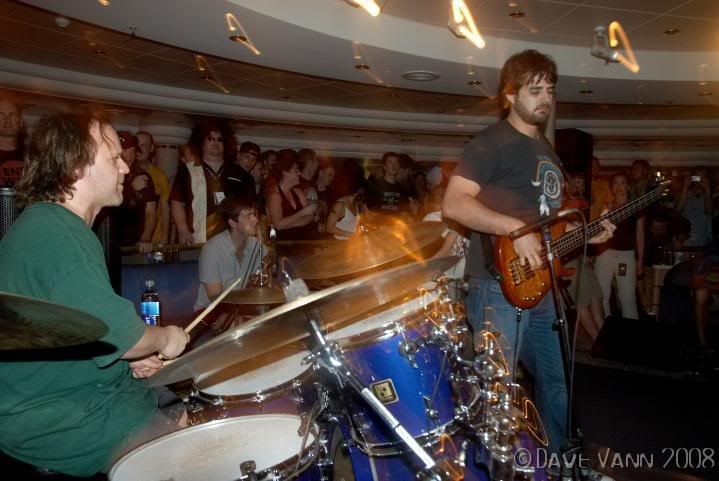 Michael Franti & Spearhead probably asked the question we all know is coming — "How youuuuuuuu feeeeeeelin?":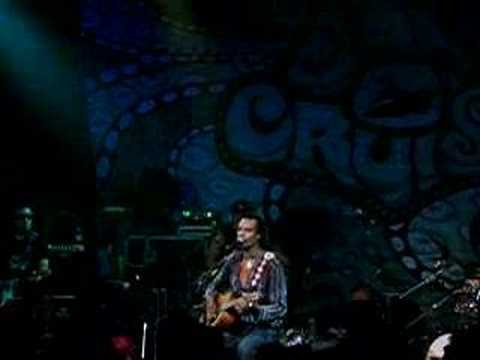 Perpetual Groove, with Brock seemingly doing a Matisyahu impression: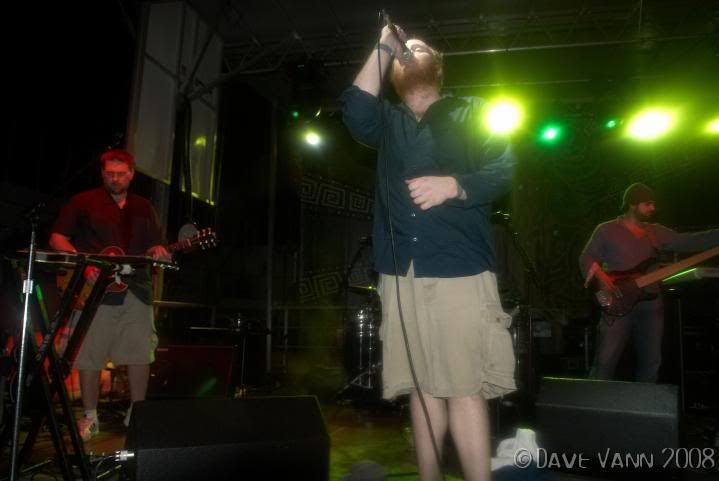 Day Five also featured a supergroup paying tribute to David Bowie as part of the cruise's '80s Night theme — you can read more about it from Benjy Eisen's Spinner piece, but we know Ron Johnson led a group that featured Jon Fishman, Al Schnier, Dan Lebowitz, Jeff Austin, Robert Walter, Grace Potter, Ivan Neville, Michael Franti, Karl Denson, and Jans Ingber, the former singer from Motet that Dave says KILLED the vocals, in a good way: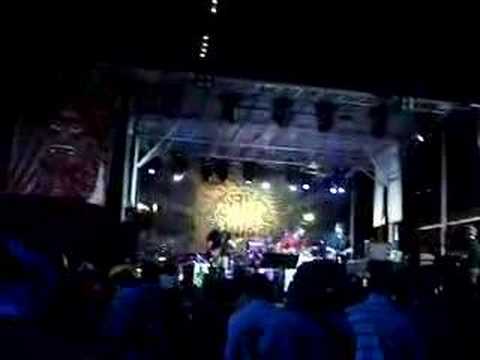 So that's it from where we sit — since we weren't there ourselves, can you fill us in? Got a story from the boat? What was your favorite set or jam? Let's hear it…