This past weekend, Neil Young assembled a number of notable artists for the 22nd installment of his Bridge School Benefit concert series – that included Wilco, DC4C, ZZ Top, Cat Power and Norah Jones – who all play acoustic sets over the course of the two day event. While video from the festivities is still trickling in to YouTube we wanted to share one from Norah Jones' set.

In a nod to one other acts on the bill the smoky-voiced, pianist treated the sold out to a cover of Wilco's Jesus, Etc. – that features Jones on guitar…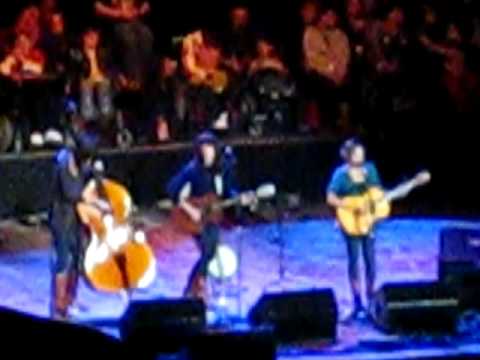 In other Wilco related news, the band plans on keeping busy in the days leading up to Election Day. First up for Jeff Tweedy & Co. will be an appearance as the musical guest tonight on The Colbert Report. While Saturday, a "stripped down" version of the band consisting of Jeff Tweedy, John Stirratt and Pat Sansone will perform at the Union Theater in Madison, WI as part of a Campaign For Change rally for Barack Obama.