Steely Dan kicked off a seven-show run at NYC's Beacon Theatre with a performance billed as "Dawn of the Dan" that mixed songs from the group's first three albums and "additional selected favorites and hits." Overall the Dan played 12 tunes from those first three albums and six originals spanning the rest of their nearly 40-year career.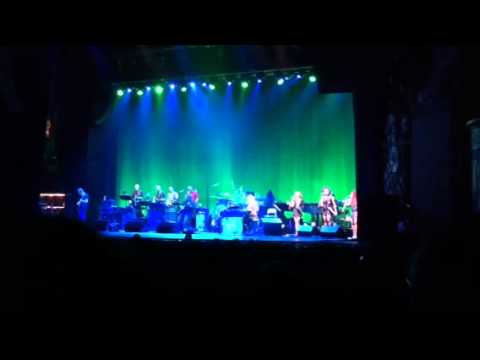 Of particular note was the first-ever version of Pearl of the Quarter from Countdown to Ecstasy. Blue boarder Steely Dad reports that the debut of PotQ was "especially tight" and that "Donald Fagen's voice was sounding stronger than when I saw him on his solo tour last year." Fagen, Becker and the Miles High Big Band also treated NYC to the rare Boston Rag.
Here's a look at last night's setlist…
Set: Intro/Dizzy's Bidness, Your Gold Teeth, Black Friday, Rikki Don't Lose That Number, Hey 19, Parker's Band, Time Out Of Mind, Show Biz Kids, Boston Rag, Bodhisattva, Do It Again, Godwhacker, Pearl Of The Quarter, Papa Don't Mess/Band Intros, Dirty Work, Night By Night, Peg, My Old School, Reelin' In The Years

Encore: Kid Charlemagne

[via Gus Winterbottom]
Next up for Steely Dan is "Gaucho" + Selected Hits at the Beacon on Friday night followed by the highly anticipated "Rarities" show on Saturday.