A week ago today, I was just waking up on the MSC Poesia about to enjoy the final day of Jam Cruise 8. Over the course of the trip's five days, I caught one outstanding musical performance after another. For this week's B List I've put together my thoughts on my ten favorite sets of Jam Cruise 8.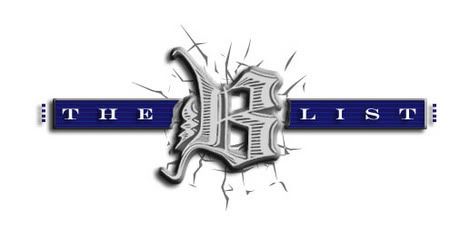 Now, as a disclaimer, I didn't see every set so I can only comment on what I saw. I've heard wonderful things about the Sexual Chocolate set and the STS9 theater set, but I wasn't there. I tried to catch as much music as I could, but I couldn't see it all. With that said, let's get down to business…
10. Ryan Montbleau Band – Pool Deck [LiveDownloads]
[Photo by Jeffrey Dupuis]
HT faves the Ryan Montbleau Band got on the boat by the skin of their teeth after an extremely close "Vote to the Boat" competition. The Boston-based band made the most of the opportunity all week long, showing up at various events and in the Jam Room each night. Ryan and the boys kicked off the action on Monday morning with a fantastic set that included old favorites, a new tune and a couple of slamming covers. Watch out for these guys in 2010 as they are ready to take the scene by storm.
9. Dark Star Orchestra – Theater [LiveDownloads]
[Photo by Dave Vann]
Once the show started off with a mixed bag featuring Shakedown Street, Next Time You See Me and Stir It Up, it was pretty clear DSO was playing an original setlist for their theater set on Jam Cruise 8. While this is clearly a band in transition, the connection between former long-time band mates Jeff Mattson and Rob Barraco was clear throughout. There were a number of people I talked to who hadn't given DSO much of a shot in the past, but enjoyed the hell out of themselves in the theater this night.
READ ON for Scotty's favorite eight performances of Jam Cruise 8…
8. The Word – Pool Deck
[Photo by Dave Vann]
I've never had a chance to check out The Word -  a supergroup made up of Robert Randolph, John Medeski and the members of the North Mississippi Allstars – in the live setting until Jam Cruise and it was well worth the wait. These guys are all monsters at their instruments and played such a happy brand of music. The set on the Pool Deck raged and seemed to be attended by most on the boat. Can't wait to check these guys out again.
7. Steve Kimock – Pool Deck [LiveDownloads]
[Photo by Dave Vann]
We've been covering the early days of Steve Kimock & Crazy Engine a bunch on this site in 2009, but this was my first opportunity to see the unit in action. Each tune they played contained tons of jamming and I believe the shortest song of the set was around nine minutes. Highlights included a gorgeous Stella Blue featuring Robert Walter and a spunky That's What Love Will Make You Do that saw Melvin Seals wailing on the B3.
6. Railroad Earth – Theater [LiveDownloads]
[Photo by Dave Vann]
The morning after Railroad Earth's performance in the theater, this set was the talk of the boat. Lots of "bests" and "favorites" were thrown around thanks to the group's beautifully-composed set in the intimate venue and stellar playing over the course of three hours. You'd think the band would've been handicapped by bassist Johnny Grubb's departure, but they thrived with SCI's Keith Moseley handling "the deep end."
5. Pretty Lights – Pool Deck
[Photo by Dave Vann]
Yet another act I had yet to see, Pretty Lights drew a huge crowd to the Pool Deck for my favorite dance party of the week. Pretty Lights' set kept everybody moving the whole time, especially during a lively mash-up of After Midnight and Midnight Rider. This type of music isn't usually my bag, but I enjoyed every minute of PL's performance.
4. Zappa Plays Zappa – Theater
[Photo by Dave Vann]
One of my favorite experiences on Jam Cruise 8 was wandering into the theater during Zappa Plays Zappa's soundcheck. It was quite the learning experience to watch these guys figure out the transitions ["Frank played it this way on Philly '76" and work on individual songs that would be dropped over the band's two sets. As far as the performances, ZPZ's set in the theater absolutely killed. I enjoyed what I caught of the regular set, yet the encore of Cosmik Debris, Willie The Pimp, Don't Eat the Yellow Snow and Muffin Man couldn't be touched. Dweezil has his father's tone down and his Willie The Pimp solo ran the gamut from rock to soul to metal in the course of five minutes.
3. OHMphrey - Pool Deck
[Photo by Dave Vann]
I wasn't quite sure what to expect from OHMphrey's live show. I knew I enjoyed the album, but how would it play out on stage? After the first hard and heavy tune scared the shit out of some attendees, these guys dropped over two hours of metal-groove music that showed off the unbelievable chops of each player. Later, they took it down a notch for a blissful cover of Stevie Ray Vaughan's Lenny that brought the house down. From the thoughts of my non-Umphrey's loving friends who caught this set, it seems you don't have to like UM to get a big kick out of OHMphrey.
2. The Motet plays the Talking Heads – Pool Deck [LiveDownloads]
[Photo by Dave Vann]
It doesn't get much better than watching a formidable group of musicians playing the greatest of the Talking Heads' greatest hits while floating in the Caribbean. Motet admin/drummer Dave Watts did an incredible job putting together this lineup which featured Fuzz on guitar, Joey Porter and Kyle Hollingsworth on keys and a triumvirate of singers including Liza Oxnard, Carrie Sangiovanni and Jans Ingber. Girlfriend Is Better, Once in a Lifetime and Naive Melody were among my favorites of this mind-blowing set.
1. Brock Butler and Ellie Labar Sunrise Set – Back Pool Deck
[Photo by Dave Vann]
Considering how much I enjoyed this set, it's crazy to think how close I was to missing it. With my wingman The Joker of the Coventry Blog at my side, we decided to catch our first Jam Cruise sunrise and called it a day at 6:15AM. I decided to hit the bathroom on the way to my room and when I came out I heard someone singing Let It Be. My #1 priority on this trip was catching Brock's set, so I was in heaven when I realized what was going down. Brock and Ellie played a variety of some of the best songs ever written including Paul Simon's Graceland, Neil Young's Long May You Run, the Talking Heads' Naive Melody, PGroove's It Starts Where It Ends and Tom Petty's Wildflowers over the course of two of the best hours of my life. I hope audio surfaces, but I'm content to let this memory live in my mind.
Did you attend Jam Cruise 8? What were your favorite sets?