Written by
Scott Bernstein
on 10.01.2009 |
AGP
,
Editor's Choice
,
Jiggle
,
Leftover Salmon
,
Miracle Orchestra
,
Ominous Seapods
,
Percy Hill
,
RANA
,
RAQ
,
SCI
,
Seth Yacovone
,
The B List
,
The Samples
The '00s haven't been kind to the jamband genre as many bands who started the decade on the road don't tour anymore. As we near the end of the decade, we wanted to put together a list of these groups. Sure, a few of these bands play shows occasionally for their loyal fans, but they haven't hit the road for an extended trip recently.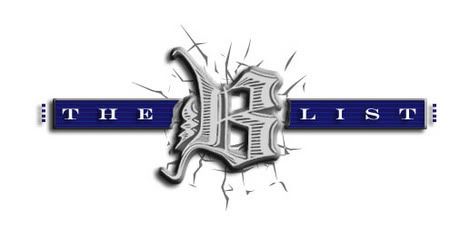 Without further ado, here's our list…
1. String Cheese Incident
The String Cheese Incident called it quits in 2007 and ended their touring career with four shows at Red Rocks. The band got back together to appear at Rothbury in July and rumor has it they will hit the road for more shows.
2. Ominous Seapods
The Seapods went on indefinite hiatus back in 2001, but have since regrouped for the occasional show including an appearance at moe.down 10 earlier this month.
READ ON for more bands that didn't make it out of the decade…
3. RAQ
RAQ hasn't exactly addressed whether they are on hiatus or have broken up, but they haven't played any shows this year which certainly doesn't bode well for the health of that band.
4. Addison Groove Project
After band member Brendan McGinn entered medical school in 2005, the group found it difficult to find the time to play gigs. In February of 2007, the group hit the road for a "farewell tour" and haven't played a show since.
5. Jiggle The Handle
[Photo of Jiggle w/ Derek Trucks by travelingmood]
New England favorites Jiggle The Handle got together in the late '80s and gained quite the name for themselves during the '90s with their quirky originals and fun covers. The group parted ways after a performance at the Berkshire Music Festival in 2001 and played a one-off reunion show in 2007.
6. RANA
One of the more rock-oriented groups ever to be associated with jambands genre, RANA stopped touring in 2006. They play the occasional NYC-area gig including one scheduled on October 7th at Brooklyn Bowl.
7. Leftover Salmon
Colorado's Leftover Salmon will celebrate their 20th Anniversary in December, but their days as a touring concern seem to be over. At least according to what Drew Emmitt told Chad Berndtson.
8. The Samples
Sean Kelly took to his MySpace page to announce the dissolution of The Samples in April of 2008 after a successful 20 year stint that included a spot on the 2nd H.O.R.D.E. tour in 1993.
9. Seth Yacovone Band
The Seth Yacovone Band called it quits in 2004 after nearly 1,000 performances. Led by virtuoso guitarist Seth Yacovone, the band mixed blues with rock in a unique way.
10. Percy Hill
Percy Hill formed at the University of New Hampshire way back in 1993 and quickly developed a sizable following. The group went through many lineup changes and produced a number of fantastic albums before calling it a day in 2006. The original members of the band recently announced that they will play a few shows at the Stone Church later this year.
More jambands that didn't make it through the '00s…
Uncle Sammy, Rane, Deep Banana Blackout, The Big Wu, Fat Mama, Schleigho, Lo Faber Band, Dispatch, Who's The Fat Guy?, Miracle Orchestra, Acoustic Junction, Foxtrot Zulu, The OM Trio, Ray's Music Exchange
Thanks, as always, to Team HLA for the assist.
We KNOW we've missed a few. Let us know your favorite defunct jamband – that toured at some point during the '00s – by leaving a comment below…