Phish reminded us this summer that they are very much aware of the tremendous back catalog of gems in their repetoire. Whereas 1998 was the Summer under the Covers, this year was all about the bustout.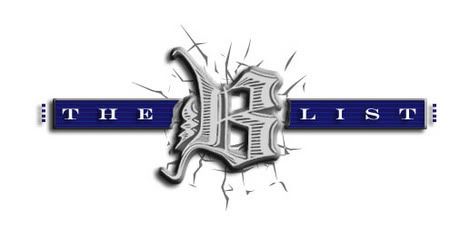 It started on the first night of the tour at Fenway Park with the appearance of Lynyrd Skynyrd's The Ballad of Curtis Loew, a tune that hadn't been played in over 600 shows. The trend continued with bustouts at Bonnaroo, Hartford, Shoreline and SPAC. In fact, most shows this summer contained at least one song not in the regular rotation. Some were played well, others were flubbed. But the effort is there.
Below is a list of the top 15 Phish bustouts ever. This doesn't take into account songs that had never been played before or special one-time covers. These are tunes that were played and then shelved only to return again. Listed by longest gap between performances…
Mustang Sally – 8-05-88 > 6-15-09
(1134 shows between)
Audio clip: Adobe Flash Player (version 9 or above) is required to play this audio clip. Download the latest version here. You also need to have JavaScript enabled in your browser.
Phish brought this one back in a big way at Bonnaroo this year, making it part of their three-song collaboration with Bruce Springsteen. Resurrected more than 21 years after its last known performance as part of the Colorado '88 shows, this was probably a one-time affair and I wouldn't expect to see it added to the regular rotation.
READ ON for 14 of the bustiest Phish bustouts…
The Curtain With – 6-19-88 > 7-12-00
(1045 shows between)
Audio clip: Adobe Flash Player (version 9 or above) is required to play this audio clip. Download the latest version here. You also need to have JavaScript enabled in your browser.
The 2000 bustout of the "With" at Deer Creek reminded fans that the original version of this song infused jams now heard in Rift and Reba. It has since been played six additional times, including a sloppy mess version that closed out Coventry. The song was played twice this summer, including a fantastic version at Red Rocks, and remains a treat.
Light Up or Leave Me Alone – 7-25-88 > 12-30-99
(1009 shows between)
Audio clip: Adobe Flash Player (version 9 or above) is required to play this audio clip. Download the latest version here. You also need to have JavaScript enabled in your browser.
This Traffic cover was a big hit at Big Cypress when it was played for only the seventh time in band history. While some thought the band might play Slave to the Traffic Light to hint at the terrible traffic issues that most went through to get to the site, they instead decided to play a song by the band Traffic. Page does a nice job with the vocals and the song's general theme is certainly one that Phish fans can relate to. The song has not appeared again since.
Long Cool Woman – 12-2-83 > 10-30-98
(982 shows between)
Audio clip: Adobe Flash Player (version 9 or above) is required to play this audio clip. Download the latest version here. You also need to have JavaScript enabled in your browser.
This tune wasn't entirely a surprise on what was once thought to be the 15th anniversary of the band's first-ever show. It was eventually decided that the first gig took place on 12-2-83 but Trey talked about how this was the first song they played together as a band before they broke it out at the Thomas & Mack Center.
The song resurfaced in Albany on 12-1-03, the day before the 20th Anniversary show in Boston, with original Phish member Jeff Holdsworth on guitar and vocals.
She Caught the Katy – 8-29-87 > 7-21-98
(931 shows between)
Audio clip: Adobe Flash Player (version 9 or above) is required to play this audio clip. Download the latest version here. You also need to have JavaScript enabled in your browser.
The fourth-ever peformance of this cover rewarded a crowd, including myself, that had suffered through an entire show in opressive Phoenix summer heat. The band seamlessly found its way to this classic out of a hot Ghost jam. No sign of this one since that desert night.
Time Loves a Hero – 11-5-88 > 8-11-98
(900 shows between)
Audio clip: Adobe Flash Player (version 9 or above) is required to play this audio clip. Download the latest version here. You also need to have JavaScript enabled in your browser.
This Little Feat cover was played three times in six days back in 1988 but then took a 900 show break until it appeared again at Burgettstown in a set that already featured the bustout of Bob Marley's Trenchtown Rock to open the show. Phish played the tune again in the third set of the first hiatus-breaker on 12-31-02.
Sneakin' Sally Through The Alley – 5-28-89 > 12-30-97
(833 shows between)
Audio clip: Adobe Flash Player (version 9 or above) is required to play this audio clip. Download the latest version here. You also need to have JavaScript enabled in your browser.
The band never went more than 28 shows without playing this song between 1985-1989. Then they shelved it for over eight years before bringing it back in spectacular fashion to open the 12-30-97 MSG show. Not only did they play a killer version, they reprised it as part of a monster, four-song encore that broke curfew at the World's Most Unionized Arena. Sally remains beloved among fans and a fantastic version was played at the Gorge this summer.
Destiny Unbound 11-15-91 > 2-28-03
(790 shows between)
Audio clip: Adobe Flash Player (version 9 or above) is required to play this audio clip. Download the latest version here. You also need to have JavaScript enabled in your browser.
Fans made a valiant attempt to get the band to play this one in Hampton in 1997 with a solid chant. But the band ignored the call until their gig at the seedy Nassau Coliseum in February 2003. The band soundchecked the tune and before they even hit the stage, word spread that Highway Bill and Jill could be making an appearance.
In the early '90s Destiny was played fairly often with 21 appearances in 1991 alone. It was played twice this summer – at Fenway Park and again at the Gorge – with neither version really coming off that well. The Nassau version is the best of the three played since 1991.
The Ballad of Curtis Loew – 8-2-93 > 5-31-09
(621 shows between)
Audio clip: Adobe Flash Player (version 9 or above) is required to play this audio clip. Download the latest version here. You also need to have JavaScript enabled in your browser.
As mentioned above, Curtis Loew set the tone for the 2009 summer bustout with a second set appearance at Fenway Park, the first show for Phish 3.0. This Skynyrd tune was played with some regularity in 1988 (nine appearances) and 1990 (seven appearances) but after three performances in 1993, was left in the barn until May of this year.
Letter to Jimmy Page – 11-19-87 > 7-5-94
(618 shows between)
Audio clip: Adobe Flash Player (version 9 or above) is required to play this audio clip. Download the latest version here. You also need to have JavaScript enabled in your browser.
With only four total standalone appearances, this tune has always been a rarity. It debuted on 5-11-87 but wasn't seen again until six months later. After being incorporated into Alumni Blues it returned as its own song on 7-5-94 at the The Congress Center in Ottawa and then was played again 10 days later at Jones Beach. Would have made for a nice treat this summer when the band returned to Wantagh but it didn't happen and this one remains on the shelf.
Ride Captain Ride – 12-30-92 > 8-3-98
(490 shows between)
Audio clip: Adobe Flash Player (version 9 or above) is required to play this audio clip. Download the latest version here. You also need to have JavaScript enabled in your browser.
This Blues Image cover made one appearance per year between 1987-1990 and two appearances in 1992 before a hiatus that stretched until the first set at Deer Creek on 8-3-98. The Smashing Pumpkins cover Rhinoceros opened that show and was followed by Halley's Comet and I Didn't Know before Ride Captain Ride returned. Since that night the song has been performed two additional times – 11-8-98 in Chicago and 12-10-99 in Philly.
Walk Away – 5-7-94 > 10-29-98
(366 shows between)
Audio clip: Adobe Flash Player (version 9 or above) is required to play this audio clip. Download the latest version here. You also need to have JavaScript enabled in your browser.
This Joe Walsh cover was a regular in the late '80s/early '90s having been played 11 times in 1988, 13 times in 1989 and 13 times in 1990. But it appeared just twice in 1991 and not at all in 1992. It returned for nine performances in 1993 and one in 1994 (at the famous Bomb Factory show) before a break that spanned four years.
The boys brought it back at the Greek Theater in Los Angeles on 10-29-98. Since then, it has appeared eight times, including a solid version at Burgettstown back in June.
Foreplay/Longtime- 12-9-94 > 7-12-99
(309 shows between)
Audio clip: Adobe Flash Player (version 9 or above) is required to play this audio clip. Download the latest version here. You also need to have JavaScript enabled in your browser.
Phish marked their return to Great Woods in 1999 with their first-ever
"plugged in" version of this Boston tune. From the opening keyboards onwards they nailed it and whipped the crowd into a frenzy to launch one of their better two-show stands of the late '90s. There were 16 acoustic performances of the song played previously, all in 1994.
Slave to the Traffic Light 10-24-91 > 8-6-93
(237 shows between)
Audio clip: Adobe Flash Player (version 9 or above) is required to play this audio clip. Download the latest version here. You also need to have JavaScript enabled in your browser.
Perhaps the most important bustout on this list, I can't really imagine Slave not being a part of the regular rotation. Thankfully, the band's gig at the Peacock Pavilion at the Cincinnati Zoo provided the perfect setting to drop the "See the city, see the zoo" line. Since its return Slave has been a staple in the rotation and remains a fan favorite. In fact, since that night in Cincy the longest gap of shows between performances was 37 shows (7-4-99 > 10-1-99).
Fluffhead – 9-29-00 > 3-6-09
(70 shows between)
Audio clip: Adobe Flash Player (version 9 or above) is required to play this audio clip. Download the latest version here. You also need to have JavaScript enabled in your browser.
Although the gap between performances was only 70 songs, Fluffhead became a symbol of Phish's inability to play their own complex songs well towards the end of their second incarnation. Opening their first show of the 3.0 era with Fluffhead was definitely a statement and it
was made well.
The band seems to have fallen back in love with Fluffhead as it was played and played well (even the unfinished version at Red Rocks) five times this summer. The 7-10-99 version, with an extended outro jam, remains at the top of the Fluffhead heap.
Did you see any of these bustouts live? Tell us what you were thinking by leaving a comment below…