The suits at MTV weren't happy to see YouTube come into the picture a few years back to become THE place to watch old music videos. MTV made videos what they are before relegating them to MTV2 in lieu of such brilliant programing as The Real World – Weehawken and True Life: My Son Fucks Goats. This week, MTV finally got in the game by launching MTV Music.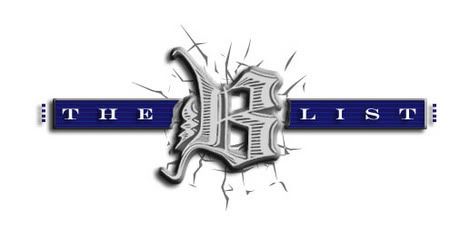 The MTV Music portal features over 16,000 videos, Unplugged performances and exclusive MTV concert footage with the promise of much more to come. I spent a few hours combing through the site last night and found some really cool clips. Here's ten great videos from the '80s I hadn't seen in years…
10. Every Little Kiss – Bruce Hornsby
Remember when Bruce Hornsby used to be a pop star? There are plenty of old Bruuuuce videos on MTV Music besides Every Little Kiss including Valley Road, The Way It Is and Across The River.
9. Foolish Heart – Grateful Dead
Most people focus on Touch of Grey when discussing the Grateful Dead's music videos, but they actually made a number of promotional videos including Just A Little Light, Hell In A Bucket, We Can Run and this clip for Built To Last's Foolish Heart.
READ ON for eight more videos from deep within MTV's vault…
8. Forever Man – Eric Clapton
I had totally forgotten about this song until Eric Clapton busted it out with Steve Winwood earlier this year. You can also head to MTV Music for Pretending, Bad Love and – of course – Tears In Heaven.
7. You Got Lucky – Tom Petty
One of the first videos to air on MTV was Tom Petty's bizarre look at the future – You Got Lucky. While Don't Come Around Here No More is one of the best videos ever made, this clip didn't get much play.
6. Abacab – Genesis
Genesis found a whole new level of commercial success thanks to the videos for Invisible Touch, Land of Confusion and In Too Deep, but they made videos in the early '80s as well including this fantastic clip for Abacab.
5. Boy In The Bubble – Paul Simon
Everyone remembers Chevy Chase in the You Can Call Me Al video, but he also came out with a clip for Boy In The Bubble.
4. Keeping The Faith – Billy Joel
Billy Joel made a killing during the glory days of MTV as he embraced the format without limitations. I always dug the wacky video for Keeping The Faith, myself.
3. Back In The Highlife – Steve Winwood
Steve Winwood achieved fame and fortune with Traffic and the Spencer Davis Group but he took it to a whole new level with Back In The Highlife in 1986. Besides the title track, he also hit it big with Roll With It, The Finer Things and Higher Love.
2. Once In A Lifetime – Talking Heads
I'll never forget the first time I heard the music of the Talking Heads and saw the image of lead singer David Byrne. The Heads reached a whole new audience during the video age including a six-year-old in Hazlet, NJ, who enjoyed the fuck out of this clip.
1. Everyday I Write The Book – Elvis Costello
Costello made plenty of videos before MTV existed including Radio Radio and Oliver's Army. During the channel's hey day he took full advantage of the medium. My personal favorite Costello clip – thanks to the magnificent ascending bass line – is Everyday I Write The Book.
What were your favorite music videos growing up? Let us know by leaving a comment and a link to the clip below…