[Originally Published: May 24, 2007]
For generation upon generation, fathers have handed their skills down to their next of kin. Rock music is no different, as many children of rock stars go on to take the stage themselves. A famous name gets you in the door, but it's hard to keep an audience unless you have your own style. So this week's B List looks at 10 second generation rockers that aim to pick up where their fathers left off: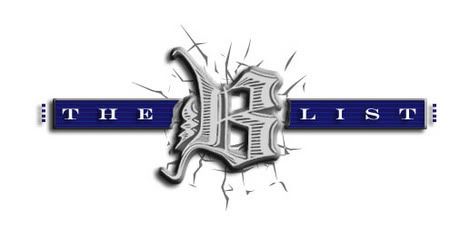 1. Dweezil Zappa — There are tons of pros and a few cons to being Frank Zappa's son. The major con is that you are given the name Dweezil. But on the plus side, Dweezil got to learn guitar from the best in the business. I think Frank would be happy with the career Dweezil has blazed: He's put out six stellar, albeit low-profile, records, starting out with Havin' A Bad Day in 1986. In my opinion, his best work was with his brother Ahmet when they formed the band Z. Z put out two fine albums in the mid '90s that still get tons of play on my iPod.
[Photo by Michael Stein]
Over the past few years Dweezil has started Zappa Plays Zappa to honor his father's legacy and incredible catalogue. Dweezil put together a fine touring band of relative unknowns that he has mixed with a few established, more well-known musicians who toured with his father. This summer, Zappa Plays Zappa is embarking on a major tour with Ray White as a special guest.
READ ON for nine great second-generation rockers that made the list…
2 and 3. Elijah Blue and Devon Allman — Gregg Allman was blessed to have two guitar-pickin' sons who are currently touring musicians. Elijah Blue Allman formed Deadsy in 1995 with drummer Alec Pure, and the band has had some major label success and still plays together 12 years later. Deadsy is more of a synth rock band than a jamband, as Elijah hasn't embraced his roots like his brother.
Devon formed the jammy Honeytribe in 1999, and the band has gone on to tour the country extensively ever since. Unlike Elijah Blue, Devon is a frequent guest at Allman Brothers Band shows, and he sits in nearly every year at the band's annual Beacon Theater runs. Honeytribe often opens for Gregg's solo band, providing ample opportunity for father and son to bond both on the stage and off. Devon and Elijah Blue aren't the only ABB kin to become musicians: Derek Trucks, Duane Betts, Berry Oakley Jr., and Vaylor Trucks all have become stellar performers.
4. Joe Sumner — When The Police announced their reunion earlier this year, many bands were mentioned as possible supporting acts. Would it be the Foo Fighters? The Roots? Fall Out Boy? Instead of going for a big name, The Police tapped the little known Fiction Plane as an opener. It didn't hurt that Ficton Plane is led by Joe Sumner, Sting's son (Joe is Sting's first son from his first marriage to Frances Tomelty).
Fiction Plane isn't the second coming of The Police. They have a sound more reminiscent of early '90s grunge acts like Nirvana and Pearl Jam. Unlike his dad, Joe focuses more on the electric guitar than playing bass, but both Sumners do the majority of singing in their bands. Fiction Plane released their latest album, Left Side of the Brain, on Tuesday.
5. John Morgan Kimock — The 17-year-old John Morgan Kimock has been honing his skills on the road as the second drummer for his dad's band Zero. Steve Kimock's lad has played with some big names in the rock biz, including Bernie Worrell, Jerry Joseph and George Porter Jr. A few years ago Steve moved back to Pennsylvania in order to spend more time and mentor his son. Now John Morgan is taking the lessons he's learned with Zero on the road as he tours Europe this summer with the Eric Steckel Band.
6. and 7. Ziggy and Damian Marley – Bob Marley has a number of sons in the music business. The most successful Bob spawn is Ziggy Marley, who started his career at age 11 when he joined with three of his siblings to form the Melody Makers. Ziggy did a nice job creating his own sound, one that didn't lean too heavily on straight-up reggae. In 1988 Ziggy had his greatest success with the release of Conscious Party, and nearly 20 years later, the album (produced by former Talking Heads' Tina Weymouth and Chris Frantz) still holds up as a classic release.
Since Ziggy achieved commercial success he has spent a lot of his time promoting political causes. Marley started U.R.G.E. [Unlimited Resources Giving Enlightenment] to find ways to help children "learn, live, and grow." Most recently Ziggy has been a constant fixture on the festival scene, performing at moe.down, Bonnaroo and the Austin City Limits festival.
Damian Marley started his career at a young age just like his brother. Unlike Ziggy, Damian prefers to rap rather than sing. Welcome to Jamrock, Damian's third album, was released with much fanfare in 2005. Critics and fans praised the album for it's unconventional mix of rock, hip-hop and reggae, and the album won the Best Reggae Album Grammy award in 2006. Damian, a practicing Rastafarian, continues to tour and play music with his brothers.
8. Jakob Dylan — Jakob Dylan is the most commercially successful of the second-generation rockers on our list. Bob Dylan's youngest son found success with his band, The Wallflowers. The Wallflowers' 1996 release, Bringing Down The Horse, propelled Jakob to super stardom on the backs of the hits Sixth Avenue Heartache and One Headlight. The Wallflowers have gone on to record three more albums, each with varying levels of success.
We are still waiting for a Bob Dylan/Wallflowers tour, which sadly has yet to happen. When the Wallflowers first broke, Jakob pretty much hated talking about his father. More recently he has been more accepting of his heady pedigree. So far Bob and Jakob's only appearance together was for a corporate party nearly 10 years ago. This year Jakob has focused on smaller projects, such as covering The Band's Whispering Pines for the Endless Highway tribute album.
9. Sean Lennon – In 1975 Yoko Ono and John Lennon welcomed Sean Lennon to the world. John took a hiatus from life as a rock star to raise Sean on the Upper West Side of Manhattan. When Sean was just five, Mark David Chapman brutally murdered his father, changing his life forever.
From a very early age Sean showed a major interest in music. In 1981 he recited a story on Yoko Ono's Season of Glass. A few years later he performed It's Alright for a Yoko Ono tribute album. Then Lennon made his splash in the indie-rock world by joining Cibo Matto in 1997, and Grand Royal, the Beastie Boys' record label, signed Lennon to a deal soon afterwards. Sean released his first solo album, Into The Sun, in 1998. The ironic T-shirt crowd loved the release, but it never achieved commercial or critical success.
Sean split the next few years between touring with Cibo Matto, and writing and recording his own music. This past October, Lennon finally released his second solo album, Friendly Fire. Lennon has shown massive chops as both a bass and electric guitar player, and if he continues to improve his songwriting, he can be a major force in indie music.
10. Wolfgang Van Halen — Eddie Van Halen shocked the rock world in late 2006 when he announced that his 15-year old son Wolfgang was the new bass player in Van Halen after original VH bassist Michael Anthony pissed off the Van Halen brothers by playing with persona non-grata Sammy Hagar. Eddie claimed "You can't be in two bands at once," and fired Anthony. At the time, Van Halen was preparing for an extensive summer tour that never came to pass. Eddie Van Halen's drinking problems put the kibosh on what would have been David Lee Roth's return to the band.
Wolfie sat-in with Van Halen a number of times during their 2004 world tour. Before Eddie went into rehab, he discussed the edge his son brought back to the band:
"Wolfgang breathes life into what we're doing," says Ed. "He brings youthfullness to something that's inherently youthful. He's only been playing bass for 3 months, but it's spooky. He's locked tight and puts an incredible spin on our dookie. The kid is kicking my ass! He's spanking me now, even though I never spanked him. To have my son follow in my footsteps on his own, without me pushing him into it, is the greatest feeling in the world."
Leave us a message below letting us know your favorite second-gen rockers…..