Back in April of 2008, we kicked off a series of B Lists devoted to Stage Setlist Porn in which we presented images of 60 stage setlists that rabid fans had saved from the scrap heap. Each day a number of images tagged "setlist" have been uploaded to Flickr and once again we sorted through most of those pics to bring you a batch of 10 kickass stage setlists.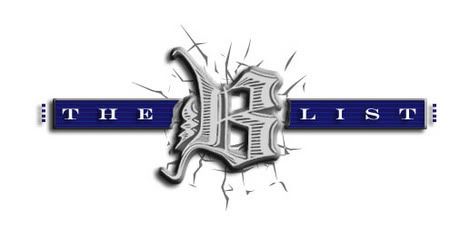 1. Sufjan Stevens 11/15/10 New York, NY
[via tammylo]
Critic's darling Sufjan Stevens concluded his latest American tour on Monday night at the Beacon Theater in New York City. It's not often we see a stage setlist that includes a "balloon drop" on it, so we had to feature this one in today's column.
Previously: Stage Setlists Pt. 1, Pt. 2, Pt. 3 & Pt. 4
2. DiSGRACe 11/09/10 Newport, KY
[via Kahlil Katool]
moe. members Rob Derhak, Al Schnier and Chuck Garvey are currently touring under the name DiSGRACe. These stripped down shows also feature stripped down, handwritten setlists like the one above.
READ ON for eight more stage setlists of interest…
3. The Black Keys 9/11/10 Paris, France
[via no_syzygy]
Apparently Black Keys' guitarist Dan Auerbach can't remember that he needs to tune his axe every so often, so the group's stage setlists often include notes reminding him to do so.
4. Mike Gordon Band 11/16/2010 Minneapolis, MN
[via MNLiveMusic.com]
Mike Gordon's solo band is currently tearing it up on a cross-country tour. At this past Tuesday's show in Minneapolis, the MGB diverted from the original plan for the jammed out second set as you can see by comparing the stage setlist above to the actual setlist.
5. Gorillaz 7/26/10 Benicàssim, Spain
[via Fiberfib]
With plenty of guests on tour with Gorillaz, the stage setlist helps the band and crew keep things straight in terms of who is coming out at what time.
6. Buffalo Springfield 10/23/10 Mountain View, CA
[via SonomaPicMan]
Buffalo Springfield reunited last month after 42 years apart at the Bridge School Benefit hosted by band member Neil Young. The stage setlist above is marked (v.3) making us wonder what the initial two versions of the setlist looked like.
7. Pavement 9/16/10 Columbus, OH
[via cbubya1971]
Speaking of reunions, Pavement did a decent job of changing up their setlists from night to night, especially during the Central Park Summerstage run back in September. The stage setlist above comes from a gig in Columbus from just before the Summerstage run and features the scribbled signature of Stephen Malkmus.
8. Furthur 11/17/10 Baltimore, MD
[via @furthurband]
Our most recent stage setlist comes from last night's Furthur show in Baltimore, MD. The group's twitter feed has been setting a fine example for how a band's twitter feed should be run. Stage setlist lovers like us particularly appreciate the "official setlist" tweets at the end of each show.
9. LCD Soundsystem 9/29/10 New York, NY
[via mediaeater]
LCD Soundsystem apparently shies away from capital letters as you can see from the stage setlist above for a private show at the Angel Orensanz Foundation in NYC. There's something painful about seeing "ny i love you" crossed off on a setlist for a New York show.
10. Phoenix 9/22/10 Las Vegas, NV
[via starbright31]
Alt-pop band Phoenix goes the other way and utilizes capital letters exclusively on their stage setlists. We especially love the use of the Wolfgang Amadeus Phoenix logo at the top.