With the first six months of 2011 beginning to feel like a distant memory, I figured it was time to continue a tradition by taking a look at my favorite six albums of the first half of the year for the Top 6 Of The First 6…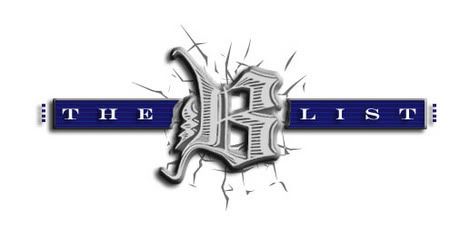 6) The Head And The Heart – The Head And The Heart
I'll admit it, I had it in my mind that I wasn't going to like The Head And The Heart's self-titled debut, solely based on Bob Boilen of All Songs Considered fame not really being into it. It wasn't until I caught the band's exuberant performance of Lost In My Mind on Conan that I was finally ready to embrace the band's brand of folk-pop, which doesn't fall too far from the Blind Pilot tree. The Seattle-based act's album is full of extremely likeable songs that immediately get stuck in your head, bouncy rhythms and lush three-part harmonies that are anchored by lead singer Josiah Johnson and beautifully accompanied by on the high end by Jonathan Russell and Charity Rose Thielen's sultry, smoky vocals.
READ ON for the rest of Jeff's Top 6 Of The First 6…
5) Gillian Welch – The Harrow & The Harvest
It's been a long wait for Gillian Welch fans, but after after eight years in the making the folkie singer-songwriter finally released her long-awaited follow up to 2003′s Soul Journey
. It's no surprise that Welch's fifth studio album is steeped in the sounds of traditional music, with styles seemingly handpicked from Harry Smith's Anthology Of American Folk Music
. Woody Guthrie inspired Dust Bowl Ballads, country laments, front porch blues, plucky bluegrass and Appalachian murder ballads are all represented and expertly pulled off by Welch and her longtime musically collaborator David Rawlings.
4) The Low Anthem – Smart Flesh
There will never be another act like The Band, but I'd like to make a strong argument that The Low Anthem are certainly coming close by channeling those same spirits that Robbie Robertson, Levon Helm, Rick Danko, Garth Hudson and Richard Manuel did while hunkering down at The Big Pink. With their latest studio album, recorded in a former pasta sauce factory, the Providence-based act has made their case to become the the new face of Greil Marcus' Old Weird America. Smart Flesh is a contrast of eerily beautiful ballads and foot stomping folk-rock numbers all bathed of their brand of patina-drenched sounds.
3) Middle Brother – Middle Brother
Nearly a year after making their public debut at SXSW under the moniker MG&V, John McCauley (Deer Tick), Taylor Goldsmith (Dawes) and Matt Vasquez (Delta Spirit) released their highly anticipated eponymous debut, not before first officially changing their name to Middle Brother. The three rising stars of the roots-rock movement contribute equally to this jukebox collection combining the signature sound of what these guys do best: boozy folk-rock and rockabilly, So-Cal blues and soul and California country-rock with songs about unattainable crushes, devastating heartbreaks and lovelorn laments.
2) Fleet Foxes – Helplessness Blues
In 2008 the Fleet Foxes helped usher in the age of beard rock with a pair of releases full of the band's brand of pastoral folk rock that are equally as influenced by CSN and the Beach Boys, as they are by the British psychedelic-folk acts like Fairport Convention and Pentagle. The band's sophomore effort picks up where the Seattle-based band left off on their debut, upping the production value for a much fuller sound, thanks in no small part to Robin Pecknold who had the band re-record the entire album after being unhappy with its initial mix. The sounds of Helplesness Blues may be best summed up as something that could be playing at a hipster Renaissance Fair deep within a mystical forest of evergreens somewhere in the Pacific Northwest.
1) The Decemberists – The King Is Dead
I came very close to writing The Decemberists off after their dalliance into the world of prog-rock with The Hazards Of Love
. The bloated song-cycle, while certainly ambitious, strayed away from what they did best: the rollicking thesaurus rock of  smartly-written sea shanties and history-referencing story songs. Their latest is a return to form and arguably the band's best album to date, as they deliver an exquisite set of bouncy Americana-tinged tunes while recruiting the Queen of Americana herself Gillian Welch to sing on seven of album's tracks to give even more of an authentic feel.
So what are you favorite albums of the first six months of the year? Leave your choices in the comments section.
Previously On HT: