With the first six months of 2010 beginning to feel like a distant memory, I figured it was time to continue a tradition by taking a look at my favorite six albums of the first half of the year with the Top 6 Of The First 6.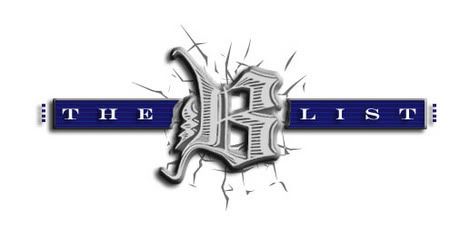 6) Cornershop – Judy Sucks A Lemon For Breakfast
Cornershop sure seem to like taking their time in releasing studio albums, managing only two in the 13 years since their critically acclaimed When I Was Born For The 7th Time
came out in 1997. At points you almost forget the band still exists. For the group's first full-length since 2002, the Brit-pop act returned with another album full of their unique blend of British Invasion rock, mixed with sitars, eclectic samples and sound collages. The LP includes a fantastic cover of Manfred Mann's version of The Mighty Quinn and the soaring 16-plus minute psychedelic-gospel-funk-soul jam Turned On Truth.
READ ON for more of my Top 6 Of The First 6…
5) Carolina Chocolate Drops – Genuine Negro Jig
There are plenty of bands out there playing bluegrass, new-grass and traditional folk music, but none are doing it quite the way that the Carolina Chocolate Drops are. The trio has embraced the music of the long forgotten and little known African-American jug and string bands from the turn of the 20th century. The Chocolate Drops old-time-y sound features fiddle, banjo, kazoo, jug and bones – literally animal bones that are slapped together, and mixes 100-year old tunes with brand new originals. An unlikely and simply amazing take on Blu Cantrell's Hit 'Em Style that will convert those who say they don't like twangy music stands out as the LP's top moment.
4) Hacienda – Big Red & Barbacoa
Upon first listen, if I didn't know any better, I could have easily mistaken Hacienda's sophomore effort for a long lost album from Los Lobos. That's just how similar the two bands sound. Hailing from San Antonio, the band filters their version of roots-rock through the dust of vintage Texas rockabilly, 1950′s rock & roll and hazy California surf-rock.  Big Red & Barbacoa could have easily been playing on the fictional pirate radio station in American Graffiti or in any rough and tumble border town bar.
3) Various Artists – Broken Hearts & Dirty Windows: Songs Of John Prine
Considered something of the singer-songwriter's singer-songwriter, John Prine may not be as widely well known as some of his peers, but that doesn't mean that his work hasn't been equally as influential. This tribute album displays Prine's subtly sly story songs and features an impressive roster of contemporary roots and Americana acts. Bon Iver, Deer Tick, The Avett Brothers and My Morning Jacket are among the acts who dutifully interpret some of Prine's best work all in their own unique styles. For those unfamiliar with Prine's catalog Broken Hearts & Dirty Windows along with his recently released live album will serve you as the best places to start.
2) Mumford & Sons – Sigh No More
What else can we say about Mumford & Sons that we haven't already said around these parts? These four blokes from the UK have put out one of the most buzzed about debuts of the year, full of their powerful and instantly accessible blend of the high and lonesome sound of American bluegrass fused with traditional English folk music and the beard rock movement of the last few years. These songs will have you stomping your feet and singing along before you realize the subject matter of their deep and weighty lyrics.
1) Dr. Dog – Shame, Shame
Dr. Dog have come a long way from the lo-fi basement rock of 2002′s self-released Toothbrush. With each passing album the Philadelphia-based act have continued to hone their craft. The group's latest manages to capture the exuberant sound that makes them a must see band live. Drenched in psychedelic guitar swaths, bouncy rhythms, gorgeous harmonies and even more of their signature lush oohs and aahs, Shame, Shame is Dr. Dog's most developed album yet arriving at the crossroads where The Band meets The Beatles. As evident from their sold out show at New York's cavernous Terminal 5 in May, Dr. Dog has quickly morphed from a quirky under the radar band to bona fide rock stars.
So what are you favorite albums of the last six months of the year? Leave your choices in the comments section.
Previously On HT: