Earlier this week the HT Staff picked their favorite albums of '08, when we gathered Around The Barbecue. To continue on our year-end house cleaning, we've got another list. Back in early July I dropped my Top 6 Of The First 6 list, and since we're not ones for traditional Top Ten around these parts I figured I'd revisit that format to round out the year's releases.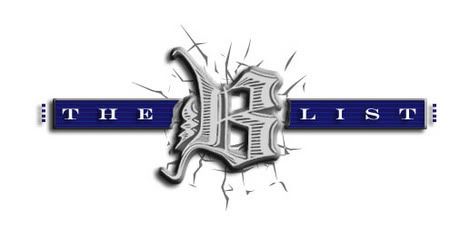 The second half of the year saw releases from a number of my favorite artists, many of which made it on this list. So let's get to my favorite six albums that were released in the last six months of 2008…
6. Blind Pilot – 3 Rounds and a Sound
This album was a late discovery for me – despite its July release. I literally picked it up several weeks back after hearing it mentioned on NPR during All Songs Considered's Year In Music show and haven't been able to stop listening to it since. Blind Pilot have taken the White Stripes/Black Keys minimalist band model of guitarist and drummer and unplugged it – though live they play with a nine-piece band. The Portland, OR duo's debut is chocked full of strummy, lush indie-folk that would provide the perfect Sunday morning soundtrack and has helped to cement the Pacific Northwest's stronghold on producing some of the best albums of the year.
READ ON for Some Dude's top five releases of the second half of '08…
5. The Hold Steady – Stay Positive
Has there been a group that has been more prolific in the last four years than The Hold Steady? The world's greatest bar band have released a string of albums filled with densely layered story songs that are full of colorful characters and more pop culture references than an episode of Best Week Ever. The band's latest effort is no different – with even crunchier guitar licks, anthemic songs with bigger and more memorable choruses as well as Craig Finn's now trademark wise and witty ruminations on life that seem like they could only come from a transplanted Midwesterners sensibility mixed with his now adopted hometown of New York's brash charm.
4. Conor Oberst – Conor Oberst
Dropping the Bright Eyes moniker, Conor Oberst's self-titled album doesn't fall far from the tree of his previous work – though it may have more of a polished radio-friendly pop sheen. Still there are his patented wordy and descriptive tomes, but these have a breezier feel – which may have to do with Oberst's decision to head down to Mexico to record this album. Moab may be the best modern-sounding Tom Petty song that Petty himself didn't actually write. For those of you that have been avoiding the indie-rock pin-up boy's output, this is the album you want to pick up as a launching point.
3. Okkervil River – The Stand Ins
Consider me a fan of Smart Rock, if that's what the folks at NPR wants to dub the music of Okkervil River. For the second year in a row this Austin-based band has released an album that has popped up all across best of lists. If you got the feeling that The Stand-Ins sounded essentially like an extension of last year's The Stage Names
(the band's brilliantly wordy and bombastic record on the realities of life in a rock band) – it's because the two were initially conceived as a double-album. Check out the artwork that when held one above the other shows an entwined image. While this album might not have all of lead singer Will Sheff's emotional baggage strewn across it, it's still packed with his modern American Gothic style lyrics and ramshackle arrangements. Give a listen to Singer Songwriter as example A.
2. Roriguez – Cold Fact
First things first, I want to thank the fine folks at Light In The Attic for unearthing Cold Fact – the lost gem from the artist simply known Rodriguez. The album takes its place alongside ones from Shuggie Otis, Juddee Sill, Os Mutantes and Gary Higgins as recently rediscovered lost records that need to be heard. Cold Fact's mix of psychedelic rock, folk and soul provide an interesting snapshot of melding of music and social climate of singer's hometown of Detroit, MI in the late '60s/early '70s. While Rodriguez had previously gained unexpected notoriety in South Africa and Australia, it's about time he got his due here in the U.S. – so go listen to this album.
1. Dr. Dog – Fate
I may be a bit biased with this selection, because Dr. Dog may actually be my favorite band out there right now, but I wouldn't put Fate at the top of this list if it wasn't just that good. For consecutive years these psychedelic-pop-revivalists have put out an album of concise, harmony layered songs that would make Brian Wilson jealous. The band has matured considerably in a short time both in the songwriting and production department – that at times mimics Phil Specter's Wall Of Sound style with loads of horns and strings. And while lead singers Scott McMicken and Toby Leaman may always get the inevitable Lennon/McCartney comparisons for their obvious Beatles influences, a Garcia/Weir one may be more appropriate – with Leaman's booming voice juxtaposed next to McMicken's more tender one.