Written by
Scott Bernstein
on 10.07.2010 |
Allmans
,
Black Crowes
,
Grateful Dead
,
Jane's Addiction
,
moe.
,
My Morning Jacket
,
Particle
,
RHCP
,
Scott Metzger
,
The B List
,
Widespread Panic
For this week's B List, we look at ten musicians who were brought on to help existing bands through tough periods only to leave those  groups shortly thereafter. In most cases the reasons for the musicians departures are unknown because as we discussed in the Unanswered Questions B Lists, bands generally like to keep personnel matters private.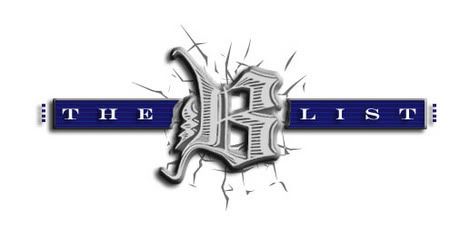 Here's what we came up with…
1. Gary Cherone in Van Halen: 1998
Van Halen fans around the world were shocked when Gary Cherone of Extreme was announced as Sammy Hagar's replacement on vocals. The Cherone-fronted band released the underwhelming Van Halen III in 1998 followed by a lengthy world tour. Just as quickly as it began, the Cherone Era ended with a press release describing the split as "both mutual and amicable."
READ ON for nine more short-lived unions…
2. Scott Metzger in Particle: 02/06 – 07/06
[Photo by Earl Gardner]
We discussed this short-lived pairing at the end of 2006 when we awarded Metzger's Departure the Terri Schiavo/No-Brainer of the Year award…
When Metzger agreed to bring his rock amp to the Particle People, most fans didn't quite understand it. Wasn't this mismatch on par with, say, Kurt Warner signing with a team that runs the Wishbone offense? As it turned out, not even Metzger and second guitarist Ben Combe could change Particle enough to make them great, and the partnership began to unwind after just one tour. But you know the move was a total no-brainer when the general reaction to the July departure press release was "Obviously." Now Scott's got time for Danjaboots and Metzgerville, and Particle can get back to, as we've put it here before, "fusing together trance, boredom and epileptic seizures."
3. Mike Strazza in moe.: 07/95 – 12/95
This ridiculously fluid young drummer took over Jim Loughlin's chair after Loughlin left moe. to join fellow Upstaters Yolk. Strazza, an East Brunswick, NJ native, didn't even make it to the six month mark before leaving to "pursue other musical opportunities." We haven't heard much from him since.
4. Johnny Neel in the Allman Brothers Band: 6/89 – 11/90
When the Allman Brothers Band returned to the road in 1989 after a seven year layoff, keyboardist Johnny Neel was part of the lineup. Neel discussed the reasons he left just over a year later with Swampland…
What was weird to me about 'em was in Dickey's band I was one thing. In Gregg's band, I had horn parts and by the time I got into the Allman Brothers, which was a span of about a year and a half, it was hard for me to settle in. I don't think some of 'em wanted me to be there. I think they just wanted it to be like the original band with just an organ. But Gregg wanted me to come so they put me in there. I see what they were going after now. I always felt like I was walking on eggshells. Even though they were re-unionized, they were working through some issues they had. I had to find my own identity. So I had to deal with a whole different concept than what I thought it was.
5. Bill Dobrow in the Black Crowes: 03/05 – 05/05
[Photo by Gary Evans]
Drummer Bill Dobrow toured with Black Crowes guitarist Rich Robinson just before the Crowes reformed in 2005. Robinson tapped Dobrow to fill the drummer position in the Crowes for the reunion tour, but fans were not happy with Dobrow's skills and apparently neither was the band because only two months into the tour pre-hiatus drummer Steve Gorman returned to the fold.
6. T. Lavitz in Widespread Panic: 02/91 – 02/92
Longtime Dixie Dregs keyboardist T. Lavitz joined the up-and-coming "dead band" Widespread Panic in 1991 and toured with the group for nearly a year until the Dregs got back together in 1992. Lavitz was replaced in Panic by JoJo Hermann, who still holds the spot today.
7. Tom Constanten in the Grateful Dead: 11/68 – 01/70
Phil Lesh first met keyboardist Tom Constanten in 1961 and the pair quickly struck up a friendship. Lesh asked TC to consult on the recording of Aoxomoxoa and Anthem of the Sun which led to Constanten joining the Grateful Dead on tour between November 1968 and January 1970. According to Dead.Net, Tom left the band amicably "feeling that he was underamplified."
8. Duff McKagan in Jane's Addiction: 04/10 – 09/10
Former Guns 'N Roses bassist Duff McKagan replaced original Jane's Addiction bassist Eric Avery earlier this year when Avery abruptly quit the band. McKagan recorded new music with Jane's and played a handful of shows before announcing his departure from the group last month. Supposedly, McKagan left to go back to work with Velvet Revolver.
9. Chris "KC" Guetig in My Morning Jacket: 01/01 – 04/02
Before My Morning Jacket reached super-stardom the band went through a number of personnel changes. Original drummer J. Glenn was replaced by Chris Guetig in 2001 who in turn was replaced by current drummer Patrick Hallahan a little more than a year later. Guetig bid farewell to the fanbase by posting this message on a MMJ mailing list…
"i would like to take a brief moment to say thanks to all the kind people i've met through my morning jacket. i appreciate all the kind words and compliments that have been expressed via this bulletin board as well as in person at shows. i've had a wonderful time with the band and have nothing but positive memories. but we all must move on at some point, and that time seems to be now. thanks again for your support, and maybe i'll see you in the crowd at a future show.

cheers, until we meet again,
christopher guetig."
10. Arik Marshall- Red Hot Chili Peppers: 5/92 – 4/93
[Arik Marshall w/ Anthony Kiedis]
When John Frusciante left the Red Hot Chili Peppers abruptly in 1992 during the Blood Sugar Sex Magik tour, the band called upon guitarist Arik Marshall to fill his spot.  Marshall toured extensively with the band throughout the rest of the year and into 1993. Once the Peppers decided Marshall wasn't part of their long term plans, Arik quickly departed to be followed by Jesse Tobias –  a guitarist whose tenure with RHCP was even shorter.