Written by
HT Staff
on 10.19.2007 |
ALO
,
Bravery
,
Echo Project
,
Franti
,
Headcount
,
Jackie Greene
,
Marc Ford
,
Phil Lesh
,
Photos
,
RAQ
,
RJD2
,
Spoon
,
The Roots
,
Umphrey's McGee
We wrap up our photographic coverage of the inaugural Echo Project with our best gallery yet, a fantastic mix of live action shots and backstage portraits. In this last installment you'll see shit so close it'll absolutely frighten you, like this first picture, which proves Phil Lesh may in fact be the Cryptkeeper.
We'd like to extend a hearty expression of gratitude and a heaping helpful of praise to the incomparable Dave Vann, who piggybacked on his incredible Hardly Strictly Bluegrass gallery to bring us this top-drawer photo coverage of last weekend's festival in Fairburn, Georgia. And if you haven't checked out his ridiculous shots from the action on Friday and Saturday, may you die of gonorrhea and rot in hell (laces out!). Okay, that's a bit harsh, but shame on you.
Like the previous two days, this final gallery includes a great mix of jambands, indie rock bands, electronic acts, hip-hoppers and more. So read on after the jump for Dave's full gallery of Phil Lesh & Friends, former Black Crowes lead guitarist Marc Ford, Umphrey's McGee, RAQ, Spoon, The Bravery, ALO, The Roots, RJD2, Dirty Dozen Brass Band guitarist Jamie McLean and, what would a festival be without the "How youuuu feeeeeelin'?" stylings of Michael Franti & Spearhead.
And remember, if you'd like to fill us in on your own personal Echo Project experience, leave the world a message in the comments section…
Phil Lesh & Friends (For the uninitiated, the latest incarnation of Phil's band includes Young Jackie Greene, Larry "Peter Gallagher With Long Hair" Campbell, John Molo and Particle's Steve "American Taliban" Molitz):
Former Black Crowes lead guitarist Marc Ford: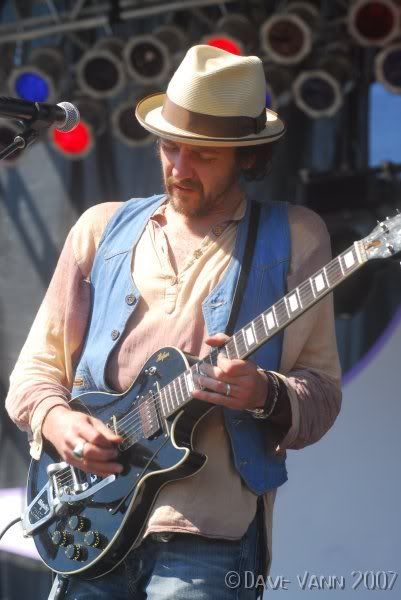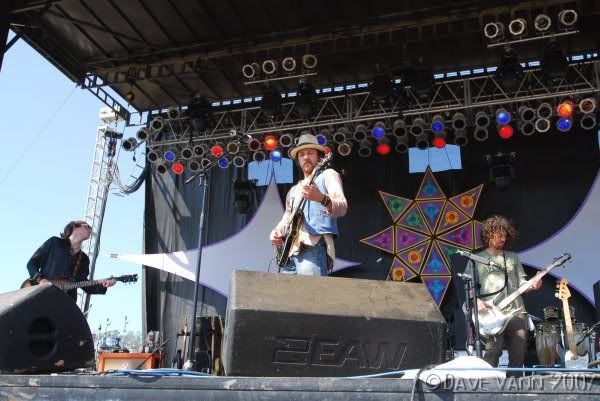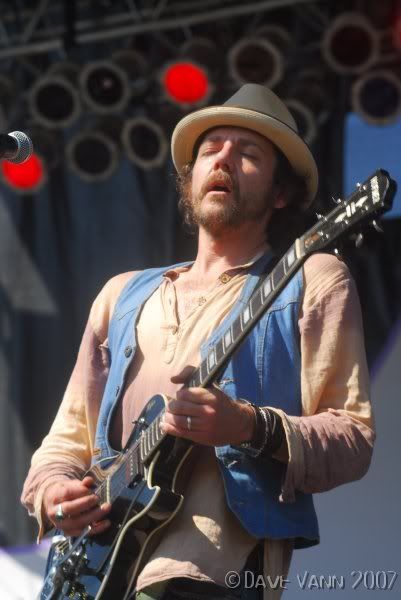 Umphrey's McGee (appearing at NYC's Nokia Theater tonight and tomorrow):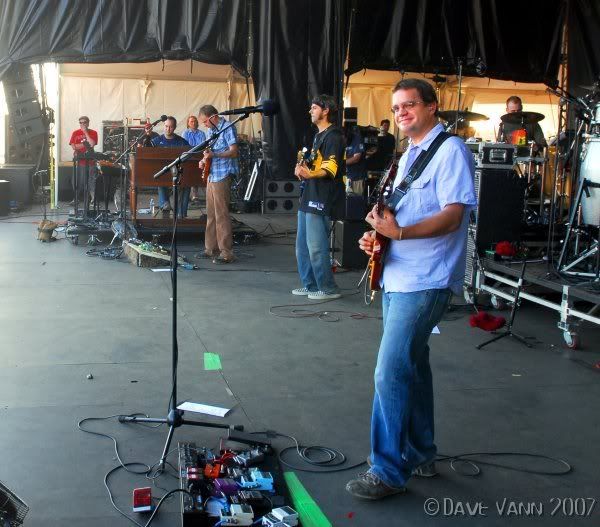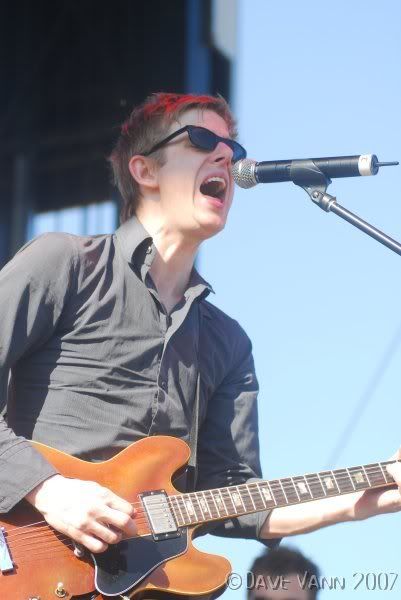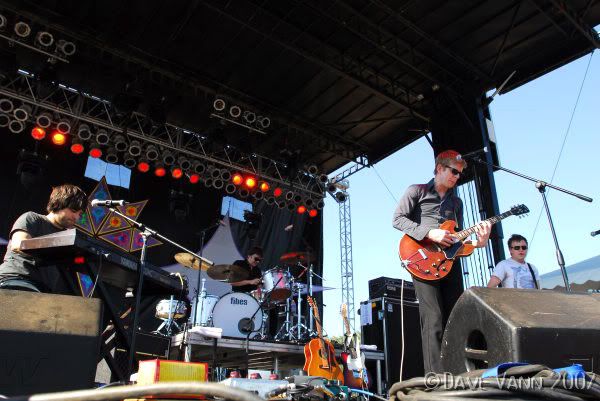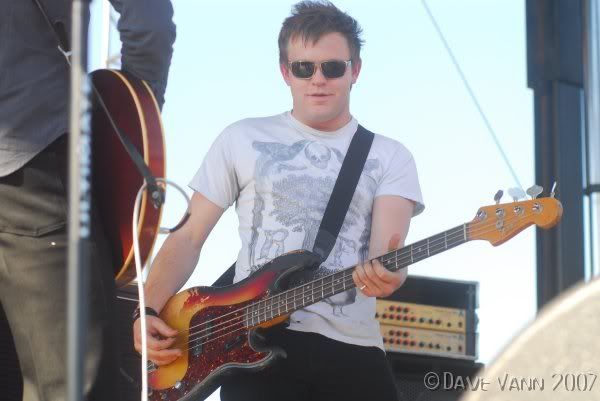 RAQ: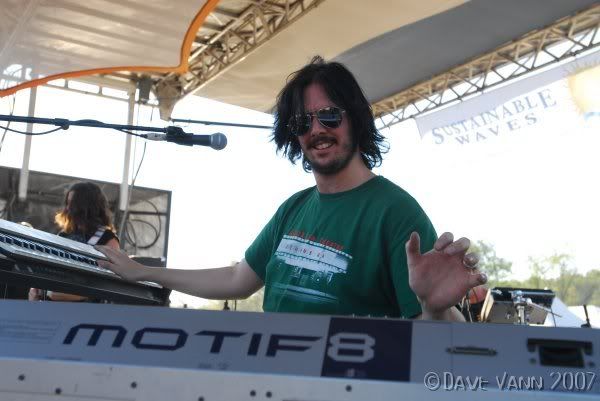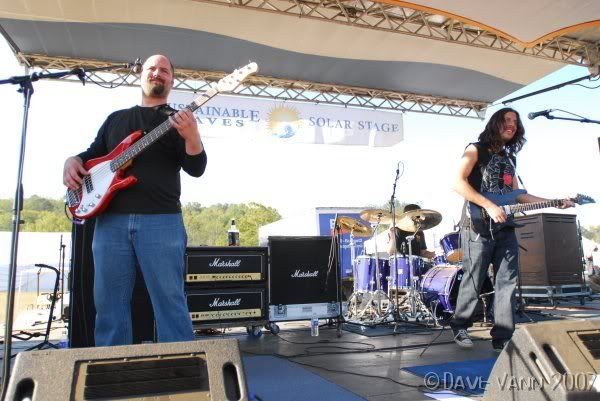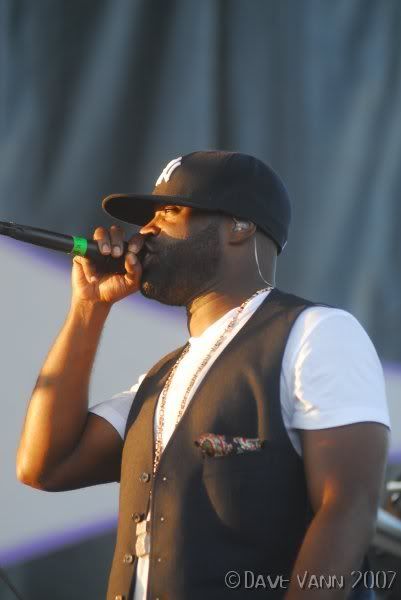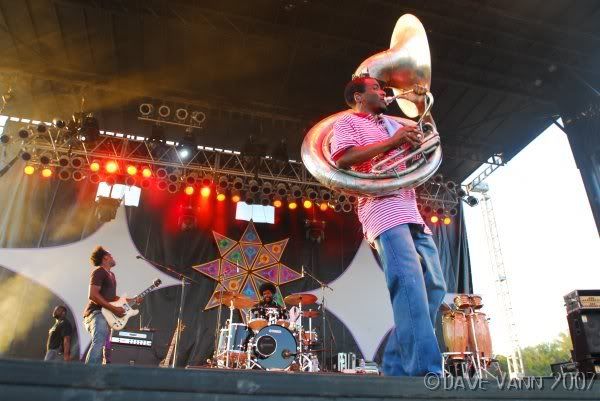 RJD2:
ALO (Animal Liberation Orchestra):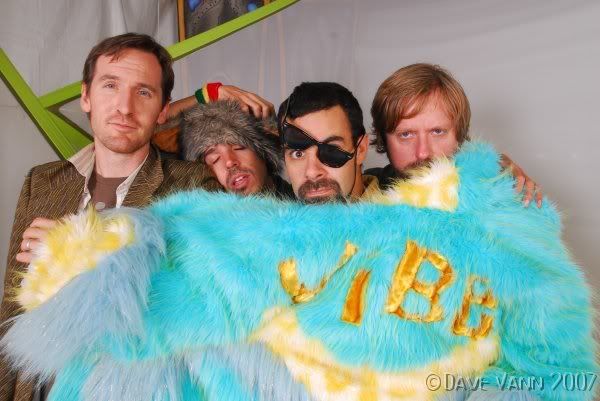 There he is, finally…Michael Franti & Spearhead: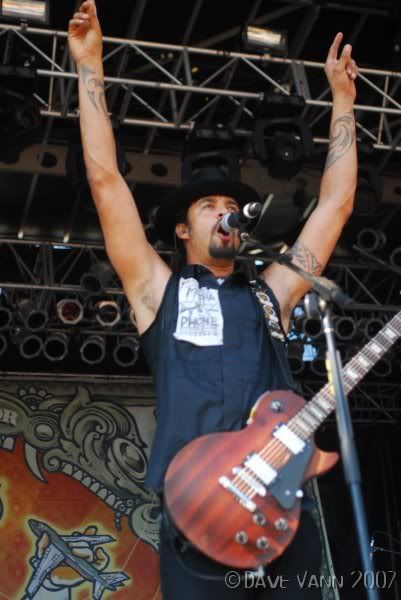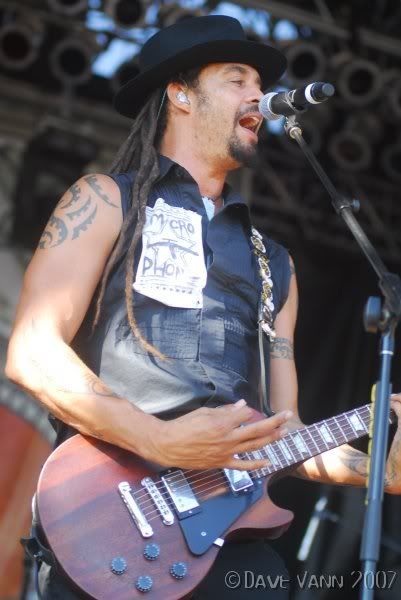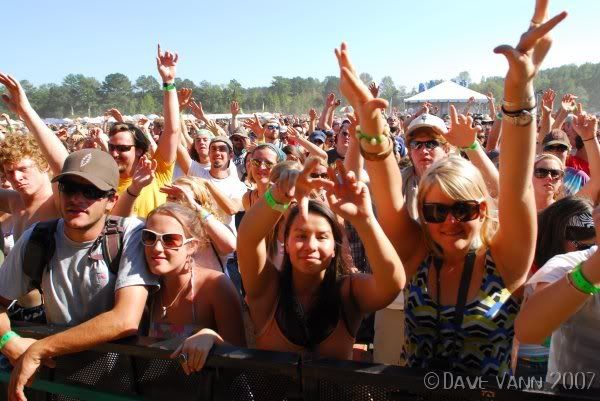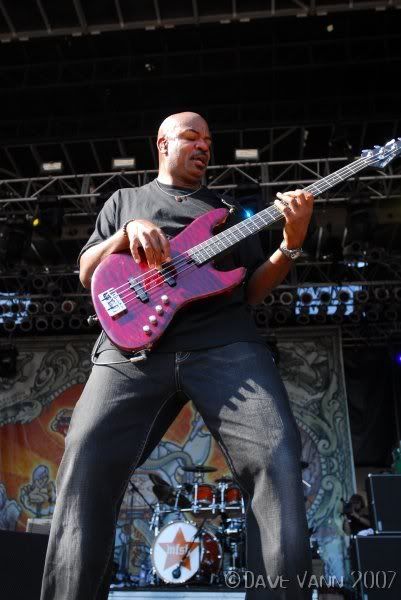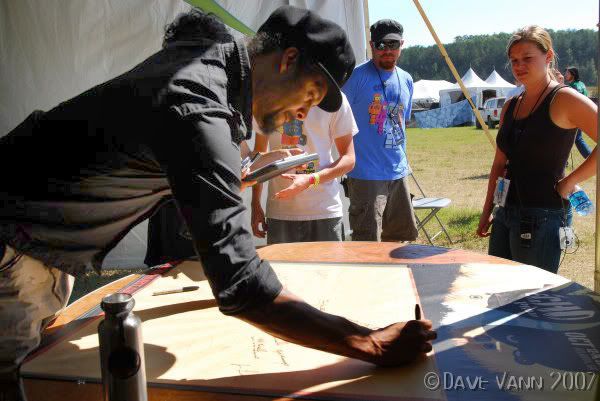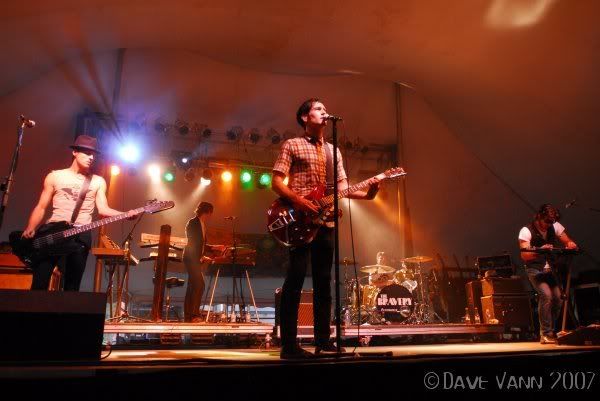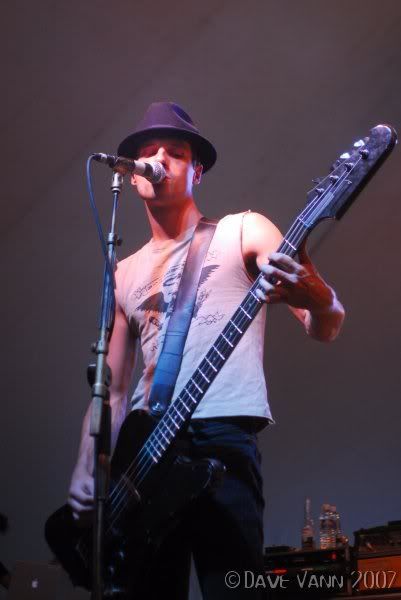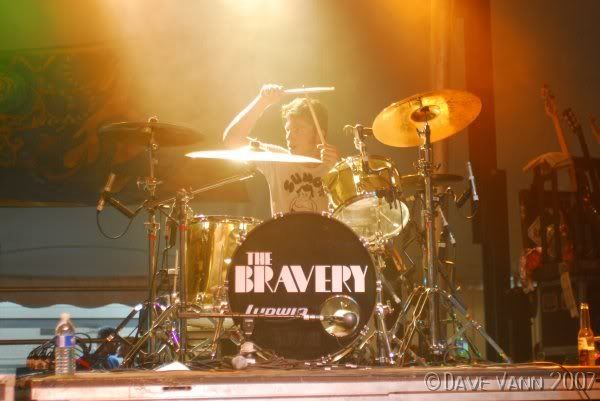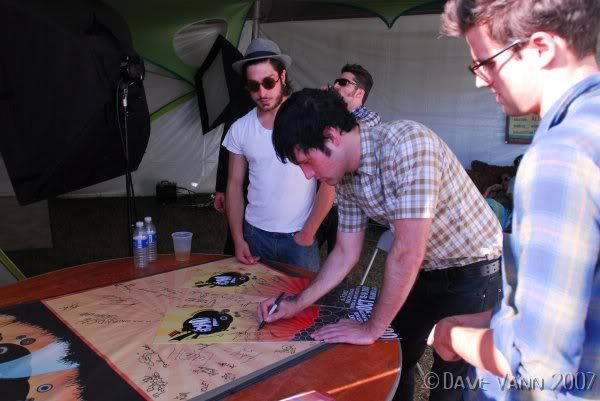 Solar Panels at the Solar Stage:
Dity Dozen Brass Band guitarist Jamie McLean:
MarchFourth Marching Band portraits: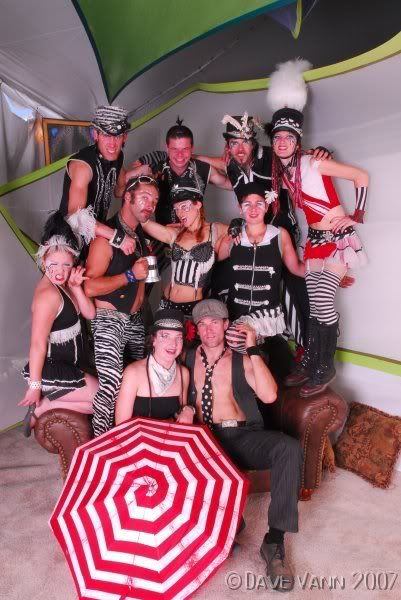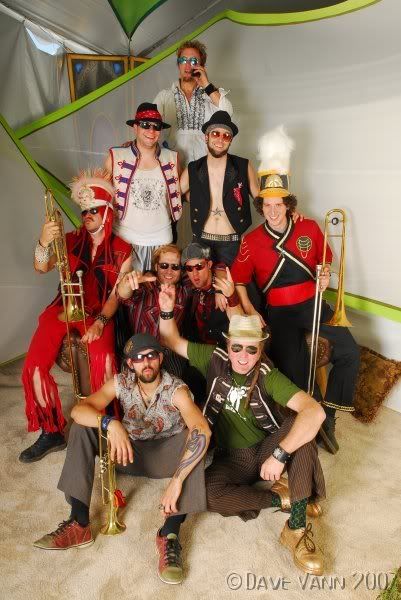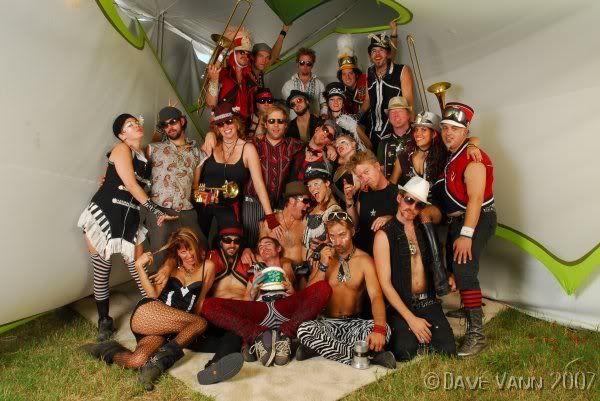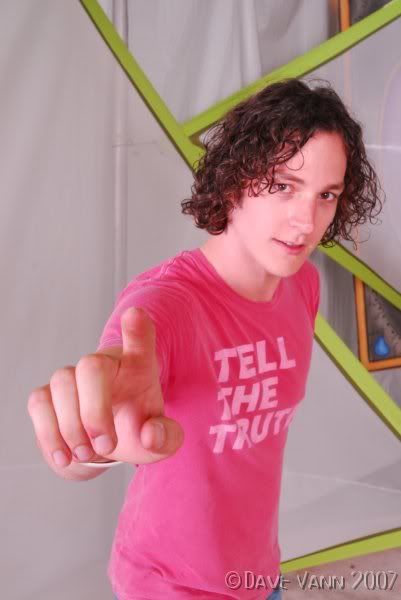 Team Headcount (Andy Bernstein, Marc Brownstein, Andy Gadiel):
VIP Tent:
Thanks again to Dave Vann, who's also available for Bar Mitzvahs and brisses…